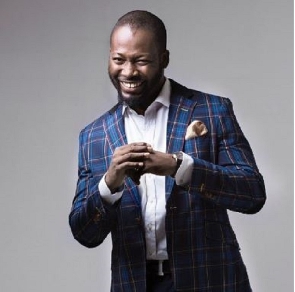 Popular Ghanaian actor, Adjetey Anang popularly known as Pusher has said for policymakers to introduce policies that will better help grow the movie industry, they must have personal experiences on how movies are produced and brought onto the market.
In his view, policymakers do not even patronise local productions, hence, making it difficult for them to appreciate the industry and formulate policies to promote the movie industry.

Speaking on the Class Morning Show on Class91.3FM on Friday, 14 April 2023, Pusher called on policymakers to show interest and watch local productions so they can understand their problems when industry players are lamenting.

Answering show host Koku Lumor on what he would tell the Minister of Tourism if he had an opportunity to talk to him one-on-one, Pusher remarked "We don't patronise our own works because if we do patronise our works, if there are loopholes, we will be our own critics of our works then it gets better and better."

"I can bet you there are productions at the National Theater, productions at movie places [but] how many of our government officials do you see there? You don't see them, conversations we have witj them, hardly do they even watch movies and if you're in a position where you have so much influence to help our course, you have to be involved in and understand this is what it takes to make a movie," he added.
The 'Things we do for love' star explaining further said policymakers must "come on set, it's a practical experience for you to know what producing involves, come spend a day or two on set, have a feel of the challenges, have a feel of the things we're not getting right and what we could do better to improve."

"The challenges, our shortfalls," he noted "these are the things that if you have knowledge of, you can sit behind and say 'let me do this policy, let me do this AB and C to assist these people', so you have a practical experience. I think it starts from there and so most at times when we speak and they don't have that experience, they don't get us and they also don't understand the depth of what it is on the job…" Pusher lamented.

"All they see is the finished product and even that I can say eight out of 10 would not have seen our productions, so that will be my first plea," he added.