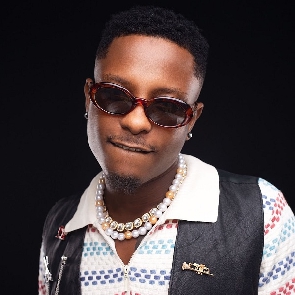 Ghanaian musician and songwriter Kelvyn Brown known in showbiz as Kelvyn Boy has called on all Ghanaian musicians and industry players to focus on pushing Ghanaian music across the borders of Africa.
Speaking to Rev Erskine, host of Y107.9FM's Myd Morning Radio show, Kelvyn Boy disclosed that Ghanaian musicians over the years have been solely concerned about being the best in the industry, fixing their eyes on how to top charts whilst other African music industries constantly make efforts to push their music forward.

Recent reports, according to Twitter's @ChartsGhana indicate that Top ten streamed songs in Ghana are all Nigerian which implied that Nigerian songs are being streamed more as compared to Ghanaian songs.
According to the 'Mea' hitmaker, Nigerians have dominated the African music industry because, "Years back when they were making link ups and trying to discover their sound, we were here trying to find out who was the best, we were here trying to find who was number one, while they were making efforts." he bemoaned.

Kelvyn Boy made this a wakeup call to all industry players to work hand in hand in constantly putting Ghanaian artistes on the world map even as they pursue success.