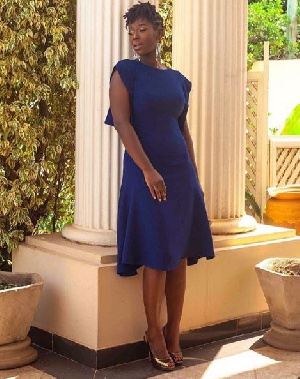 One actress that multiple award-winning filmmaker, Leila Djansi loves to work with over and over again is Ama K Abebrese. I mean talk about movies such as Ties that bind, Sinking Sand, I sing of a well, you name it, Ama K Abebrese is in there.
Many have expressed their reservations as to why Leila Djansi just can't do without Ama K. Abebrese in her movies.

Well, Leila Djansi in an interview with Hitz FM has disclosed that yes, she has heard it times without number that she loves to star Ama K in her movies but truth is that, Ama K allows herself to be molded so as to bring the best in her, very respectful, always ready to learn and more.
"Yes, I've heard people talked about the fact that I loved to star Ama in my movies but truth is Ama K listens to me, very respectful, allows herself to be shaped so as to bring the best in her. Ama has starred in lots of movies but she's always ready to learn, she won't act like she knows it all. For me, I will continue to use her in my movies so far as she is available."

Leila Djansi right there speaking fondly on Ama K Abebrese.