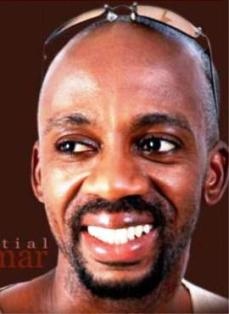 Mon, 15 Apr 2013 Source: News-One
In the heat of the various issues arising out of calls on the Musicians Union of Ghana (MUSIGA) to render accounts on the just ended Ghana Music Week (GMW), veteran highlife musician Rex Omar has debunked speculations put out by music producer Mark Okraku Mantey, calling them lies.
Mark Okraku Mantey earlier alleged on radio that Oheneba Kisi does not know anything about MUSIGA accounts and is not a signatory to those accounts even though he is the treasurer of the union.

But Rex Omar stated categorically that the union's treasurer knows about all of MUSIGA accounts and even when he is away from Ghana, he is privy to all transactions related to the union.

"Mark, it is not true! Oheneba Kisi has always been a signatory to all of MUSIGA accounts.

Unless they were not documented, but once they are documented, he is aware," Rex stated on the Entertainment Review Show.

In his defense, Mark said he heard the union's PRO Okyeame Kwame on air saying that during the GMW, Oheneba Kisi was out of town because of medical reasons, therefore he agreed that the secretary of the Union should be made the signatory to all of the accounts in his absence.

According to him, there have been several inconsistencies in relation to who the signatory of the MUSIGA accounts is.
"It is completely untrue. Are you saying because the treasurer was out of town during the GMW, MUSIGA should stand still and not move?" Rex asked.

Rex Omar, who happens to be the chairman of business at MUSIGA, admitted that the union has got a few problems when it comes to communications, but that does not mean everything has gone wrong with MUSIGA.

"MUSIGA has come a long way but you cannot expect us to be perfect. We will by all means commit a few mistakes but we will correct them.

We are ready for constructive criticisms but that does not mean that if something happens, everything is lost.

Please nothing has gone wrong with MUSIGA?"
Source: News-One