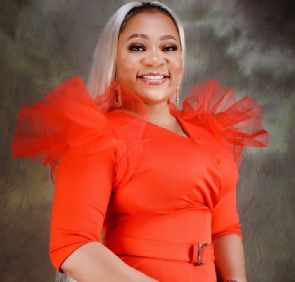 Ghanaian actress Vicky Zugah has disclosed that the local movie industry cannot solely cushion actresses and actors financially, adding that one must have other streams of income.
According to Vicky, she has always admonished young talents to look for jobs or other professions that can equally support them financially instead of solely depending on movie roles.

"If a young person approaches me to talk about their interest in acting, I will advise the person to have another means of income.

"I will guide them to have another profession on the side because depending merely on movies is not advisable because it is not reliable," she noted in an interview with Graphic Showbiz.

The actress, who doubles as a television presenter, also commented on the decline of revenue in the Ghanaian movie industry.
She was hopeful, however, that things would improve so that filmmakers and actors could live the better lives they deserved for their efforts.

"The current movie industry in Ghana is not something you can solely depend on. It could get better but for now, it is better to get something on the side to keep you going," she urged.

OPD/BOG