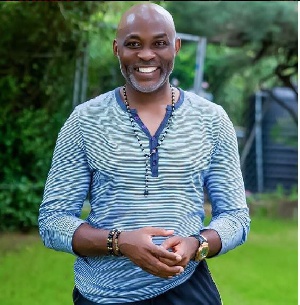 Veteran Nollywood actor RMD was so joyful during the weekend when he wished his son a wonderful 33rd birthday celebration.
The thespian eulogized his son as he went back memory lane recounting all that happened in the past. He recalled how scared he was when his son just got out of Kings College and wanted to travel to Windsor uni in Canada at his very tender age even though he wanted him to school in UNILAG.

RMD noted that his lovely son who has become a father has never caused him grief nor worries. He appreciated God for how far he has helped him, lauding his son for marrying his favorite ex-student in Sunday School. RMD was formerly a Sunday School teacher where his daughter in-law was under his tutelage.
"Thank you Kome Mofe-Damijo for making me a very proud dad and granddad and I pray that your children would give you peace and make you prouder than you have made me.

Happy birthday son, I love you more than you'll ever know," he said.