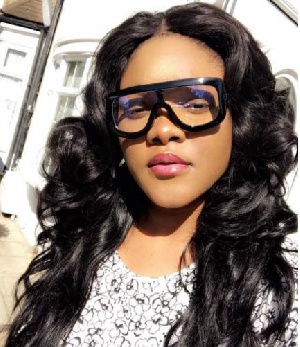 Today, April 10, 2018 happens to be the birthday of popular Fashion blogger and stylist Akosua Vee and social media platforms are flowing with well wishes from her friends and loved ones.
Her day would not have ended perfectly without a message from her sweetheart, Kwame Asare Obeng popularly known as A Plus.

He has a straightforward but sweet message for his darling, Akosua Vee.

In his birthday message posted on his Instagram page, the controversial musician has assured his wife of being her companion for the rest of their lives.

A Plus reveals that marrying Akosua is a great honour as she has added some value to his life making him a better person.
He, therefore, pledged to protect and stand by her in every decision she takes; he will befriend her friends, all her foes too will be his foes as well.

A Plus' message reads, "Happy birthday Ako. I want to wish you all the love and happiness in the world, all of which you deserve. Your friends are my friends. Your enemies are my enemies. From A to Z!!! Wati manim ankasa. Enti na me y3 wo show saa no.... 3nkasa!!! @akosua_vee #kwameaplus#halfmanhalfbosom #owuomposuro#gyenyame."