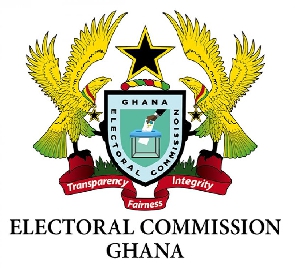 Regardless of all efforts to prevent the compilation of a New Voter's Register, The Electoral Commission commenced registration, 30th June 2020.
The All People's Congress (APC) assessment of the ongoing registration by the Electoral Commission so far is very poor and below expectations, above all unprofessional.

The Electoral Commission's maximum target for person's to be registered at each polling station is hundred (100) unfortunately, most of the polling station monitored at every cluster did not register up to seventy (70) people.

If this process continues without any improvement, it will mean that not all Ghanaians located at various clusters can register within the six (6) days duration before registration elapses.

As at yesterday, the Electoral Commission did not have enough machines at polling stations. In some polling stations, the exercise started very late. Both inadequate machines and unwell trained EC staffs were very slow resulting in the frustration of people in long queues for several hours under the sun.

Lamination materials are not of good quality. More also the picture quality of the new Identity card is very poor. Per our assesion the quality of the previous voters Identity card is much better.
In most of the polling stations, the machines of the Electoral Commission rejected most National Identification Authority Cards of some people.

We observed that the C I 126 that allows people to vouch for a maximum of Ten (10) people was an abuse of credibility because many minors and foreigners were vouched for to take part in the registration.

Regardless of the galloping increase of the coronavirus, social distancing was a peculiar problem at most of the polling stations.

If this registration process will continue in this manner without adhering to the enforcement of safety protocols, many people are at a very high risk of contracting the virus.

All People's Congress (APC) is of the view that there would not be an iota of credibility in this new voter register and the current register will be more credible given the circumstances.