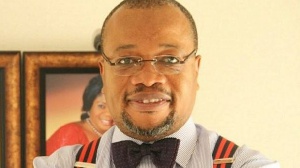 I read an interesting piece from Reverend Titi Offei of the Sheepfold Ministries titled from Bole Bamboi to Kyebi. It was an interesting write-up and it details the yawning gap and inequality between the voter or ordinary Ghanaian and the political elite.
Indeed it reminded me of the writings of Karl Marx which held an entrenched view that the political elites or the upper class only use the lower class to their advantage and not necessarily to improve their lives(just a brief paraphrase). But you see, much of the charismatic fraternity, which he belongs to, is equally guilty of the things he writes about. In his fraternity lies a lot activities very similar to what our politicians do.

I always make a point to my friends that if the current charismatic fraternity we have were to have emerged in the pre colonial days, Ghana will not qualify to be a third world country. we would have been poorer now and heavily dependent on donors for survival.

The early orthodox churches and missionaries that arrived in the Gold Coast came with a lot of social intervention policies in their bid to woo more 'pagans' to their sides. So schools and hospitals were built for example to be a nectar to inhabitants.

It was a soft and strategic way to impact Christianity into 'pagans'. Did it work? Yes it did. More citizens were formally educated as a result of the conversion.

Indeed much of Ghana's pre and post independence leaders owe their early and or secondary education to a missionary institution. In fact I am very sure majority of Ghanaians who read my article are beneficiaries of a 'missionary upbringing and education'. A friend who now has two degrees and doing well told me that he became catholic and educated as a result of catholic education which he says was affordable and virtually free.
Today many charismatic churches have built schools which isn't and cannot be affordable for the ordinary Ghanaian. The schools are very elitist in nature and very expensive. As for their hospitals, you cannot afford to pay for their services.

As we speak there are orthodox churches still constructing schools and hospitals that offer quality and affordable service to the ordinary Ghanaian.

The Holy Family Hospital, a missionary hospital in Techiman in the Bono Ahafo Region hosts the best specialists and consultants with modern facilities, maybe far ahead some private ones in the capital but their services are affordable. They have argued, at least a friend tells me, that the services are expensive to sustain the services. But have they bothered to find out what some orthodox churches are doing to sustain their schools and hospitals without charging expensive fees affordable to just a few?

Many Ghanaians continue to pay huge sums of money as part of their Christian responsibilities but yet the church, I mean most charismatic churches, fail to help their members. On countless occasions I have friends who complain about the deliberate disregard by some known members of the church in leadership to help address their challenges although they have the capacity to do so.

I am Catholic and whenever I go for mass, the Church secretary accounts for every revenue and expenditure, EVERY SUNDAY. It's almost an unforgivable sin to even mention that in some churches who belong to the fraternity Bishop Offei belongs to.
Again, I know a lot of churches, charismatic ones of course, who invite foreign preachers to this country and are assigned heavy state protocol services such as dispatch riders and Special state protocol vehicles for their movements in the capital.

These pastors do not enjoy such services in their countries but enjoy them here. We all know 'suspected political thieves' who have robbed the nation of millions of dollars but are praised and treated as Kings in churches, because of their huge donations.

Some of your churches in the 'fraternity' have no welfare packages to help the poor in your churches. They still wallow in their misery. I need not remind you of some of the excessive and luxurious lifestyles by some of your 'colleagues'.

We see them in golden and diamond chains and driving cars valued over millions of dollars.

Some have employed bodyguards to guard them and their families while identifiable men and women suffer to get jobs or even buy decent meals.
A friend at work was shocked when a staff of a known Ghanaian preacher was seen busily wiping the shoes of the preacher before he entered the studio for an interview.

In fact that same pastor, whom I don't recognize as a security threat once came for an interview at Citi FM with over ten bodyguards/aides.

I know a lot of charismatic churches have undertaken some projects to help the needy and poor. But what is the larger impact of those social welfare schemes? Is it only about donating and distributing used clothings and refurbish school old public school buildings? Is it only about organising free health screenings for the needy? What are the sustainable welfare packages?

Mfantsipim school was constructed 140 years ago by the Methodist church and is still training young males. Same can be said of St. Augustines, Adisadel, PRESEC, Holy Child, and many more.

With the current trend, the Ghanaian may likely not see the difference between the politicians Bishop Offei writes about and the modern charismatic church. Maybe it may lead to the parable of removing the speck in ones eye before removing the speck in your friend's eye. At this point equality and fairness must be seen across board.
Not that I am against the charismatic fraternity. I am proud a catholic, and sometimes attend events and prayer sessions at some charismatic churches so my comments are not out of malice.

The church as we see now is losing the importance of social values and gradually becoming entrenched in an elitist approach of providing essential social services.