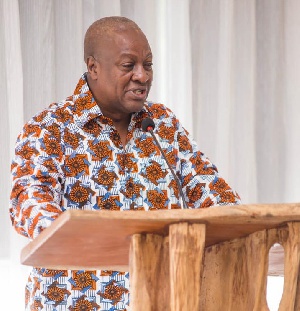 I am an angry person.
Yes, I am and I guess you want to know why?

First of all let me apologize if you find my headline offensive, but I cannot say it better than that. I want to be frank and call a spade by its correct name and not what it looks like.

The violence which occurred during the by-election at Ayawaso West Wougon is something that all Ghanaians must condemn.

Indeed as Ghanaians, we pride ourselves in being peaceful.

We recently celebrated the success of the 4th republic with a holiday known as Constitution Day.

Under the 4th Republic, we have successfully changed governments from NDC to NPP and from NPP to NDC and back to NPP.
In fact, these two political parties have made this nation seem as if she is a two-party state.

As Ghanaians, we were taught that we should put our country first regardless of our ethnicity, religion or political ideology.

In fact, we will struggle to defend ourselves and exit without the Red, Gold, Green with a Black Star in the middle.

Indeed living up to our 'peaceful' credential, we have ensured that Dagbon, hitherto a conflict zone, is now peaceful; both gates have settled on Ya-Na Abubakari Yakubu II as their overlord.

Why on earth will a leader claiming to lead his political party to victory and eventually lead Ghana take solace in the dark past that his political party put the country into?

John Dramani Mahama interacting with his party folks in Adaklu Constituency said, "We are not going to joke in 2020 and I'm sounding a warning to the NPP – we are going to match them boot for boot."
You'll meet who 'boot-for-boot'?

With your kids or with the kids of hungry broke Ghanaians?

Politicians of this country are taking the ordinary citizen who has given them power for a ride.

We groom criminals and label them vigilante.

What work at all do these criminals do for the political parties and their chosen idols?

It is very interesting to note that the children of these politicians are not members of these vigilantes.
Are the children of these politicians not good enough to be vigilante; the essential process that will employ their parents to receive ex-gratia every 4-years?

Ghanaians, we need to show these politicians the red light. We need to point out to them that they will one day put our nation into chaos.

As a sovereign nation governed by laws, we need to ensure that nobody is or should be above the laws.

We need to let these politicians face the music squarely when they go against the law.

Let's stop this hypocrisy!

Ghana belongs to all of us!!
Let us show irresponsible politicians the red card!!!

Send Feedback to:paanyan7@gmail.com

Twitter: @ekowrites

Blog: ekowrites.blogspot.com