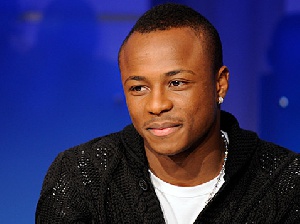 Anyone who has been monitoring the recent call-ups into the Black Stars will notice that Andre and his younger brother Jordan have been dropped and not many are surprised.
The last time they were close to the national team was the 1st of September 2017 when Ghana played out a 1-1 draw with Congo in a World Cup qualifier.

The head coach and his technical team were initially hesitant on commenting on the absence of the two brothers but grew tired of the knocking question from the media before Kwesi Appiah virtually locked the padlock on the return of the Ayew's and threw the keys into the sea.

Andre Ayew and Asamoah Gyan are reported to be left out of the squad Andre Ayew and Asamoah Gyan are reported to be left out of the squad As part of the drive to have a team he can control devoid of controversies Kwesi Appiah has also held secret talks with substantive captain Asamoah Gyan, who is also struggling for game time at Kayserispor,explaining to him why he will be unable to hand him a call up as it would be seen as taking sides-all in an aim of sidelining some of the big guys without attracting too much scrutiny from the media.

The former Sunderland man is happy to sit and wait, biding his time calculatively knowing that he would be on the plane to Cameroon for the africa Cup of nations ones Kwesi Appiah remains the head coach.
As things stand it's clear the line has been drawn and the Ayew's now have a fight on their hands to be amongst the team that will represent Ghana at next year's Africa Cup of Nations.

Andre Ayew has played in Fenerbahce's last four league games and managed to score his first goal last week if he can get in some more goals then the process of reconciliation will be hasten as most Ghanaian would want see their best players represent them during the AFCON.

But as things stands and drawing the lines are concerned it's Kwesi Appiah who has managed to sketch a well rehearsed plan.