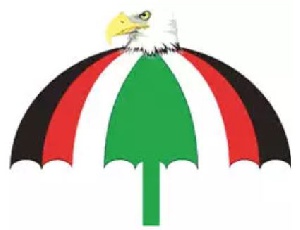 Ghana under the erstwhile NDC administration, as a matter of fact, went into an avoidable economic asphyxiation amid harsh socio-economic standards of living.
It is, therefore, quite bizarre that the NDC loyalists who are currently enjoying uninterrupted electricity, low inflation, tax reductions, favourable economic growth, gargantuan savings on free SHS amongst others, are squeamishly clamouring for the return of Ex-President Mahama and their beloved NDC, who wilfully brought irrevocable miseries upon the people of Ghana.

Well, the die-hard supporters of NDC should, as a matter of urgency, enter into a carefully considered deliberation on their needless self-denial and rather accept the fact that discerning Ghanaians have overcome their supposedly memory loss, and cannot so soon forget the terrible errors in judgement which culminated in economic hardships.

The vast majority of unhappy Ghanaians, rightly so, voted against the NDC and Ex-President Mahama in the 2016 election largely due to the unresolved business crippling dumsor, the unpardonable incompetence and the wanton sleazes and corruption.

Gratifyingly, however, the hitherto asphyxiated economy and the business crippling dumsor have since been brought under control by the NPP government under the able leadership of President Nana Akufo-Addo to the delight of discerning Ghanaians.

There is no gainsaying the fact that some of us were extremely disgusted when former President Mahama strangely doled out large portions of our scarce resources to inveterate apologists like Madam Akua Donkor, who in all honesty, contributed nothing meaningful to Ghana's advancement.

Ghana, to be quite honest, does not need a Father Christmas who would carelessly give away our hard earned resources. But Ghana rather needs a serious, a committed and a forward-thinking president who can utilise our scarce resources judiciously to the benefit of all Ghanaians.
A typical example of judicious distribution of national resources is the implementation of Free SHS. Considering the enormous benefits therein education, it is, indeed, prudent and somewhat forward-thinking for any serious and committed government to seek to bridge the ever widening social inequalities chasm through rational distribution of national resources in the form of free SHS.

There is no doubt whatsoever that discerning Ghanaians were extremely concerned when out of unpardonable dereliction of duty and uncontrolled corruption, Ghana's debt ballooned dramatically from GH9.5 billion in 2009 to an incredible GH122.4 billion as of December 2016. Are you so insensitive, sister?

And rightly so, Ghanaians ventilated their arousing disgust when the erstwhile NDC administration disastrously collapsed the social interventions such as the School Feeding Programme, the National Health Insurance Scheme, the Metro Mass Transit, the Free Maternal Care, SADA, and GYEEDA amongst others.

Let us face it, though, no true Ghanaian should jump up and down over the GH800 million dubious judgment debt payments, including the GH51.2 million to Woyome which resulted in the drastic reduction of capital expenditure, and hence most contractors were not paid by the erstwhile NDC administration.

It is also worth mentioning that the children who are in forms two and three would have been covered by the free SHS scheme if the erstwhile NDC administration had not wasted our scarce resources through dubious judgment debt payments and other corrupt practices. It would, indeed, have been very helpful if the erstwhile NDC administration had not wilfully wasted Ghana's scarce resources.

Dearest reader, if you had managed to take time off your busy schedule to watch the Brazil World Cup Commission of Enquiry sittings on television, you would have realised that some people were ridiculously shedding crocodile tears to the amazement of discerning Ghanaians.
Well, it is being rumoured that the crocodile tears shedding cabal bought a ball of 'nkran dokono' at an amazing price of $20.00, a whole coconut for $200.00 and paid the Brazilian escort an incredible $4000.00 per journey to a local market. To be quite honest, all those monies would have refurbished all the dilapidated sports stadia in the country.

Let me ask you dearest reader: don't you feel for the impoverished citizens of the Northern part of Ghana?

Well, if you really feel for the penniless in the Northern Ghana, why is it that you are blissfully clamouring for the heartless individuals, who out of sheer cruelty, embezzled funds meant for development in the area to comeback? Just ponder over your decision, dearest reader.

And how did you feel when millions of Cedis originally budgeted to develop our schools were bizarrely spent on bus branding? Wasn't that an illustrative case of a misplaced priority?

With all due respect, it would be unconscionable for anybody to suggest that to err is human, and therefore the non-performing NDC Party must be given another chance so soon to mess the country. Well, I'll rather vote APC or GFP.