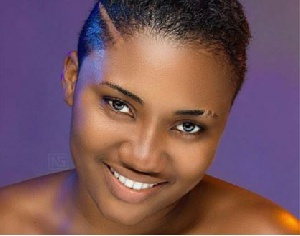 If you are a young beautiful girl on Instagram, Facebook or SnapChat, this wouldn't be news to you—but to the others, it may come as a shock.
We woke up on Saturday morning to Nana Abena Korkor's infamous list of Ghanaian men, mostly popular political and social figures, who have slept with her.

And it's not the fact that she has alleged that Jasmine Baroudi's boyfriend, FlashKick whose n*ked photos were recently leaked by another woman was the only man who was able to make her "cum" while on top that's scandalous, she also said KOD has a big d*ck, Sammy Awuku pays really well and Giovani Caleb of Starr Fm and Kojo Yankson of Joy Fm have had a taste of her pie while playing with her grapefruit.

Though she seems to have slept with people we loosely call celebrities in Ghana, several young beautiful girls who post a lot of interesting, sometimes provocative photos on Instagram have shown me screenshots of conversations from some popular names including some of those Korkor mentioned, all trying to have a taste of their coochies.

Interestingly, most of these men are married—but that have not been enough to restrain the avenues where they haphazardly go hunting for s*x.

The high risk of disgrace that these men consciously take by sliding into the inbox of these random young girls is pretty scary. From singing praises to the boobies and ass of a girl as young as 21, a popular radio personality unendingly harasses this young girl—with offers of dinner at his place, ending many of his messages that he has increasing desire to have a feel of her boobies.

From the screenshots I have read so far, these so-called celebrities are blunt, forward and are even ready to pay for random s*x—with girls they obviously consider as social media s*x dolls.
The chats do not fall within the box of a normal man making efforts to "woo" a woman. They most start with "Hey" and straightaway, things like "I like your nipples or I would want to buy you lunch so I can stare at your boobs" follow.

While some of these young girls ignore or manage to tell the preying celebrities that they are not interested as they are not whores, irrespective of the image they seem to be portraying on social media, others fall for the celebrity charm and give in to the demands of these men.

No one is an angel in this world but reasonably, I would expect these public figures, especially the married men to be extra wary when picking young girls for their extra-marital adventures. But that does not seem to be the case—anything attractive becomes their target.

Not long ago, Ghanaian footballer, Asamoah Gyan, shamelessly told us about how he met a 22-year-old Ghanaian girl on social media and actually had s*x with her in her own house the first day they met—without any protection.

And from the names on the list Nana Abena Korkor provided, these men seem to have no problem in sharing the same vulnerable girls. The various chats I have seen support this view as more than 3 Ghanaian Celebrities were at a particular month chatting to one girl, all intending to have s*x with her.

Actually, a Facebook user- Linda Kutin, has boldly confirmed that KOD as a big d*ck, just as Abena Korkor stated. She wrote: "Well that KOD part is true! The guy has an anaconda between his legs. Plus he is a serial womanizer.. Destroying other men's future wives with his huge "latinga"! Always pity his wife Ophelia."
How did she know this?

Our generation is blessed because we live in an era where s*x is even cheaper than a bottle of beer. But you would expect some sort of "class play" amongst those sitting up there when it comes to how to treat women, even if it is in search for random fun.

Eventually, the actions of these public figures would come back to bite them in the butt—we have witnessed leakages of n*de photos of some of these men from the girls they met on social media. More also, the girls they prey on are young and careless, and the way they treat them after they have had their way does not demand any jot of loyalty.

Men in relationships are sliding into people's inbox without any care or sense of risk.