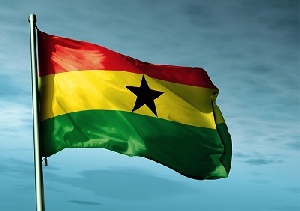 Exactly 13 days from today, the good people of Ghana will be presented with the opportunity to decide on who leads the nation. The repercussions of that decision will determine the direction in which the country goes, progressively or otherwise, for the next 4 years.
This cyclic exercise, in a way, is becoming a normal routine where people queue in either rain or shine, for hours, cast their ballots and go home to await the results.

It has often been said that, indeed, it is not those that cast the votes that often take the final decision, but rather those that count the votes.

This scenario often plays out in Africa where transparency is often relegated to the background during such processes. Incumbent governments that have failed to deliver on their outlandish promises during previous electioneering campaigns are often the worst culprits when it comes to deliberate manipulation of the electoral processes.

We have all been witnesses to strange antics of Ghana's electoral commissioner since processes towards the upcoming general elections began. Simple decisions needed to be taken in close consultation with key stakeholders, which are the contesting political parties, have often ended in the law courts, and in cases where the verdicts have gone against the EC, deliberate attempts have been made not to comply with directives given.

EC's alibi for not obeying these court verdicts against it has often been "we did not really understand it". This has resulted in scenarios where a verdict against EC has had to be, once again, taken back to court by the plaintiff, for further interpretation and fresh verdict.

Unquestionably, such antics are nothing but deliberate attempts by the election supervisory body to skew the verdict; and this conjecture obviously cannot be farfetched in the light of damning revelations at the 2012 election petition, where blatant acts of fraud were brought to light.
Instances where a simple figure of 27 was genetically modified into 270 (27&zero) were uncovered as being counted in favor of John Mahama.

After all this, we have had the opportunity to experience a total of 8years under the current NDC maladministration, being spearheaded by an exceptionally incompetent John Mahama who has superintended over the most reckless dissipation of the nation's resources.

Corruption under the current NDC government has become a rewarding enterprise which the president himself is neck deep involved.

Within the past 8years, all well-functioning social intervention policies actualized under the erstwhile Kufuor-led NPP administration have all been turned into avenue for siphoning taxpayers' monies into private pockets of a bunch of family and friends, whose affinity for greed is simply beyond the confines of human comprehension.

Ghanaians, our dear nation is at the crossroads, and it is only us that can pull it from the brink. It is therefore incumbent on us to take advantage of this rare opportunity of December 7, 2016, and pull the brakes on this NDC train of corruption, currently running amok, by flexing our nationalistic muscle given to us under the 4th Republican Constitution, massively vote for the best alternative, NPP, and entrust our future in the capable hands of incorruptible Nana Addo Dankwa Akufo-Addo.