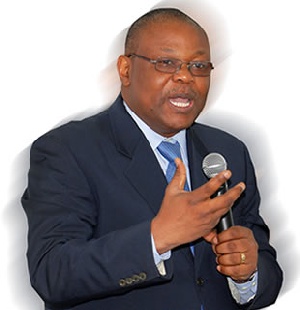 "Kwabena Agyapong has started a fight he is nowhere near winning. Not even the rented press consistently on his side can alter his gloomy fate as he wages a mischievous yet failing campaign against the daily guide and Nana Addicted."
That was the introduction of my first article on the embattled general secretary dated on the 13th of September 2015. Suspecting some kind of instability in the cranial cavity that houses the brain, I managed to put Mr. Agyapong on the following medications:

1.im diclofenac- 75mg start dose

2.tabs paracetamol- 1g tds for 4days

3.tabs multivite 10mg- tds for 7days

4.clobazam 10mg - tds for 5dsys

5.chlordiazepoxide - 50mg bd for 24hrs
6.tabs hydroxyzime 25mg PRN

7.tabs hydralazine 10mg once daily for 4days

Folks, prior to the above prescription, Kwabena Agyapong was always seen and heard in the media causing blizzards and planting seeds of division among the elephant fraternity. A hand full of the "kukrudites" put their hands together for him, in fact, some said he "booms" but I persistently said he "buzzes" just like an agitated mosquito looking for his next victim.

Two years down the line, it appears my prescription was right. Agyapong who was notoriously known for his "anti-Nana Addo's movement" has suddenly shown remorse.Kudos to him for putting on the garment of a "hermit".

I however, want to use this opportunity to appeal to the National Executive Committee (NEC) to rescind its decision and call back Kwabena Agyapong to take back his "position".At least, he has shown enough maturity compared to Paul Afoko.