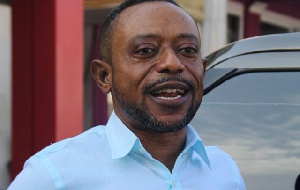 Haven't we the people of Ghana actually endorsed the many prophesies from Rev. Owusu Bempah and some other pastors in Ghana and even beyond? Haven't we tolerated such prophesies of Rev. Owusu Bempah or some other pastors because it favors our political party or leaders? I now ask : what has changed ?
Rev. Owusu Bempah has for the past years been allowed to speak from one Radio Station to the other and from TV stations to the other saying all sort of things and we never at any point made efforts at publicity chanting and telling him to guard his utterances just because he claims to be some very powerful man of God .

On 31st Night , which is 31st December, 2018 , which is just as some other days , prophesies from many self acclaimed men of God were once again in the public domain . We have tolerated these for quite some time and it has come back to haunt us in ways beyond our imagination.

Rev. Owusu Bempah on the said day had a huge following waiting to listen to what God has revealed to him . What God reveals to him as usual, has never been about how the prosperity or otherwise of our country would be championed earnestly. What God usually reveals to him as usual, has never been about how Ghanaians should eschew all forms of behaviors/attitudes that causes serious sanitation problems within our communities that has always caused many people to get sick and in some cases, causes death. But, in all these , many have labeled him as a staunch man of God .

The hypocrisy of the Ghanaian people in my view, stems out of the fact that, really, that is what we live for and support. In all honesty, our inability as country to invest a lot in Science and technology and all that , has been the results of the proliferation of these so called men of God which comes back in beautiful ways to haunt us because have always been loyal to the prophesies of self acclaimed men of God .
We say these people who call themselves men of God are evil and all that , but,we inadvertently accept them . We always give them audience and support. If we were not hypocrites,the many churches and acclaimed men of God ,which has now become the norm of the day would have seen a sharp decline. But,I ask : are these not otherwise the case ?

Rev. Owusu Bempa may have made prophesies that has affected the Chief Imam, The Vice President,Dr. Bawumiah ,Former President Kuffour & his wife because, it has always been expected just when we have tolerated him and his likes for so long .

Ghanaians must rather through their representatives in parliament, call for laws that will rather sort to make such unfortunate utterances a hard thing to do and stop the seemingly hypocritical posture at looking to blame Rev. Owusu Bempa but in actual fact , tend to support so many of the likes of Rev . Owusu Bempa.