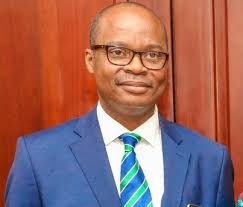 'KPMG gave a bank in South Africa a clean report only for the bank to collapse after four months.
Where is IRS and GRA. We don't even seem to talk about them.

I doubt if EOCO [Economic and Organised Crimes Office] has the capacity to investigate this matter.'

'What about Ernst and Young? When Enron and Worldcom collapsed, they [Ernst and Young] were fined and then they made an appeal.

[On external auditors' reports prepared for banks which they submit to Bank of Ghana.]

You said it conforms to IFRS [International Financial Reporting Standards] rules, it is true and fair, true and fair, and then you have this.

You gave an award to a bank and then it collapsed. Taking a banking award in 2016 and then in 2017 it collapses- what kind of award?
And then you give some people banker of the year, best CEO…'

Writers and Shakespeares Ghana Limited, PR and integrated communications firm established to serve as a moral and intellectual guide to the practice of integrated communications is monitoring the debate.

We are compiling questions for all those involved in the Ghana banking scandal.

In our article titled Searchlight on the Banking Scandal- Part 1, we asked the analysers of the Ghana Banking Awards to own up and tell us why it has taken them so long to do so.

This followed the statement by KPMG that it had not been involved as analysers of the Ghana Banking Awards since 2012.

We stated in the said article that the press statement by KPMG left in its trail a smoking gun.
Now Dr Richmond Atuahene seems to suggest the smoking gun belongs to Ernst and Young.

Who is the realMcCoy?

And how long will it take for them to own up to ignorance and dishonesty?

Email: enquiries@writersghana.com