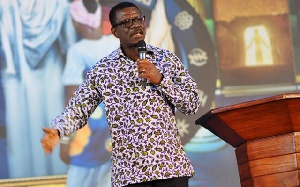 Trading as an activity of buying and selling has existed long before modern societies came into being. Currently, trading that requires the usage of money in exchange for goods and services has been part of modern man.
In order for this activity to be done and done well and to get a place to keep the excess money in order to enhance trading, the contributions of banks into this equation became very paramount, for safe keeping and the proper usage of money and also to help governments to be able to monitor liquidity in the system at every point in time has made banking very relevant.

A bank according to www.investopedia.com "is a financial institution licensed to receive deposits and make loans. Banks may also provide financial services, such as wealth management, currency exchange and safe deposit boxes, which means banks are institutions that receive monies from the general public and invest those monies as they deem fit in order to turn the deposits around and make some profits. There are two types of banks: commercial/retail banks and investment banks.

One of the cardinal principle of a bank is to develop confidence between them and the public and also to convince people as to why they must have an account and keep their monies with them.

Recently in Ghana, this has not been the case. There has been a plethora of bad news concerning the collapse of seven banks viz Capital, UT, BEIGE, Sovereign, Construction, UniBank and Royal Bank. Capital and UT banks were taken over by Ghana Commercial Band(GCB) whiles the remaining five have been merged into one called the Consolidated Bank of Ghana Limited.

The gravamen of the issue is the collapse of Capital Bank whose board Chairman happens to be one of the most revered men of God in Ghana, Africa and across the world in the person of Pastor Dr. Mensah Otabil (founder and leader of the International Central Gospel Church).

From what I've read and understand, it has played out that, most of the collapsed banks never had the minimum capital required to set up a bank but had the license to do so. Others too obtained their license through fraudulent means as reported by the Bank of Ghana (BOG).
With reference to Capital Bank, it's alleged that the board of directors in simple terms squandered their stated capital and that put the bank in a distress situation of urgent need of liquidity support lest the banks' collapse.

The BOG advanced an amount of ¢610,000,000.00 of public money to Capital Bank in order to keep it afloat such that depositors who are the ordinary citizens do not lose their savings. But according to the reports, once the money hit the accounts of Capital Bank, the following disbursements were made: ¢65 million was transferred to Nordea Capital, ¢23.9 million was transferred to IFS, ¢27.5 million was given a board member for business promotions and ¢130 million was transferred to All-Time Capital. The big question is why would the board allow such disbursement to be made and for what purpose and to achieve what end? Were all these disbursement supervised by Dr. Mensa Otabil or not? If he was not involved as he is making us believe, when did he find out and what did he do about it as the board chair?

I've waited till now because I didn't want to present a one sided article, as that in my humble view, wouldn't be fair to the man of God and would appear as joining the band wagon of critics. As one Akan adage rightly puts it "you don't conclude on a matter from listening to one side". But fortunately Dr. Mensa Otabil issued a statement yesterday saying among other things that, he is a non-executive member of the Bank and was not involved in the day to day running of the Bank.

This point of his has been debunked by experts in the financial sector. Patric Nyarko who is a policy analyst and an expert in banking activities argued that Dr Mensa Otabil cannot be absolved from blame. He went ahead to explain that loans disbursement above a certain threshold can only be approved by the board. This viewpoint has been corroborated by Dr. Akwasi Atuahene who is a financial expert and a banking consultant. He said that "the board chairman is responsible for everything that happens in the bank and cannot claim innocence of the happenings in the bank". He even went ahead to add that Ghanaians should begin to say no to appointments when they know they cannot handle it. This appeared on the back page of today's Daily Dispatch, Thursday,15th August, 2018.

But all in these the irony is that the board knew they were disbursing taxpayers money meant to keep the bank afloat and Dr. Otabil himself is reported to have guaranteed that the amount transfered to All-Time Capital would be repaid latest by March 2016. The question is, has the money been paid or not as at 2018?

It is also reported that the former C.E.O of Capital Bank in the person of John Kofi Mensah wrote a memo on August 11, 2014 to the then board advising them that due to their handling, the bank was the verge of collapse. The CEO said "I regret to mention that unless we act ourselves and so with all the promptitude that it deserves, things may go out of hand, including the possibility that the Bank of Ghana may step in, by which time it will be too late for us to make excuses, with all of us risking sanctions." If this is true, then can Dr. Mensa Otabil be absolved from blame? Or he couldn't just appreciate the view point of the CEO then?
Now, ever since this matter broke out people have said all manner of things against Dr. Otabil, but however unfair that is, it's somehow understandable. This has been countered with the "I stand with Otabil" campaign. I'm yet to read what the campaign is about but obviously it's the legitimate right of members of his church to stand by him in this difficult and trying times. But what those who are standing with him should aver their minds to is that the ¢610 million that has gone under water, how do we get it back? In as much as all of us may love and admire Pastor Otabil, doesn't make him God and that he is fallible. The best the church can do in my respectful view is to raise that amount and pay to government to abate the tensions and bitterness in the hearts of others who disagree with him and are calling for his arrest and subsequent prosecution. Those who are standing with him, how would they want to be seen by those who have lost their jobs and hence their livelihoods due to the collapse of the Bank. If they had lost their jobs, how would they have reacted in this present circumstance?

Assuming all we've read is true and the board of directors are implicated in this matter, what can be done and should be done to all those involved? What should happen to the BOG officials who sat on their job and allowed this rot to happen?

Would the country be bold enough to arrest Dr. Otabil and prosecute him should he be found culpable of the offence? In a country where politicians have been accused of taking double salaries, and others accused of fraud and padding contracts, but nothing has happened yet to any of them. What moral right would the state have to deal with a man of God of that status in the person of Dr. Mensa Otabil when he might not have taken those monies personally?

Now that Economic and Organised Crime Office have completed their investigations and forwarded their findings to the Attorney General's office for advice, we shall be observing to see how things would unfold. #We have a nation to build.

By D. C. KWAME KWAKYE, Broadcast Journalist, GBC, Cape Coast. 0244 976 550