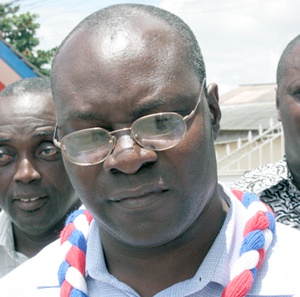 By Arthur Kennedy
Ghanaians went to the polls yesterday and it is clear that the vote was for change. The clearest evidence was the demeanor of NDC bigwigs at their press conference yesterday. I know that body language.

I know the E.C. has not called it but it must, quickly.

And when they do, President Mahama must thank Ghanaians, wish Nana Akufo-Addo well and exit the scene, as a gentleman and a Vandal. When he does, he must be lauded for his service, tolerance and humility.

And let nobody go to court and drag Ghana through what we went through last time.

Ghana needs its next government to be free to focus on our problems.
Democracy requires, not just constitutions, rules and regulations but democrats and patriots. It requires the grace to accept defeat and humility in victory.

Both sides must learn that democracy delivers victories and defeats. Those crying today, if they work hard, will be joyous in 4 or 8 years. Those celebrating now, if they forget who voted for them, will look like the NDC guys in yesterday's press conference.

May Ghana be the true winner of this election and may all of us be ambitious, not to be but to do, for Ghana.

God bless Ghana.

Arthur K