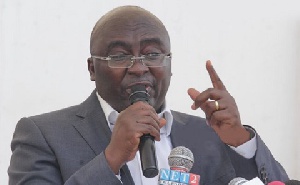 By K. Badu
Once upon a time, human beings lived together without rules or laws. In fact, human beings neither had government nor laws to regulate the activities of mankind.

Consequently, there were unbridled hardships and oppression, and in order to remedy the appalling situation, human beings entered into social contract.

In hindsight, citizens came together and pledged to obey an authority and decided to surrender the whole or part of their freedom and rights to an authority. The authority, in turn, guaranteed everyone protection of life, property and to a certain extent liberty.

Thus, citizens agreed to establish society by collectively and mutually abdicating the rights they had against one another in the State of Nature, and they vested authority in someone or assembly of persons to enforce the initial contract.

In a great scheme of things, human beings agreed to live together under common laws and then created enforcement mechanisms for the social contract and the laws that constitute it.

Thus, our contemporary authority or government came into being as a result of the emergence of the social contract. It was against that backdrop that President Mahama and his NDC Party entered into agreement with Ghanaians prior to the 2008 and 2012 general elections.

It goes without saying that the NDC Party solicited votes from Ghanaians, and in exchange, they guaranteed everyone protection of life, property, provision of social amenities, better socio-economic standards of living and to a certain extent liberty.

So, we can conclude that governance is not reducible to only provision of infrastructural projects, but it also involves thinking outside the box and coming up with expedient policies to improve upon the socio-economic standards of living.

If you may remember, prior to the 2008 and 2012 general elections, President Mahama and his NDC Party gave a cornucopia of Manifesto promises, including one-time NHIS premium, free SHS, 'making dumsor a thing of the past, putting money in Ghanaians pocket, creating more jobs for the jobless, stabilising the economy, protecting Ghanaians from the menaces of galamsey and Fulani herdsmen, bringing an end to dubious judgement debt payments, fighting the rampant sleaze and corruption, working with 'lean' government etc.

So, after giving all those promises and failing to honour them, why must President Mahama and his NDC apparatchiks then hide behind the provision of infrastructural projects?

As a matter of fact and observation, the vast majority of our leaders, having first-hand knowledge of our mediocrity worshipping, tend to take us for granted and continue to provide us with mediocre leadership and services.

Worst of all, I could hardly conceal my arousing disgust when the disputatious National Democratic Congress Party followers continue to argue somewhat inanely that we should even be thankful that the NDC government did not embezzle all our taxes and the gargantuan loans, but chose to erect infrastructural projects.

Apparently, the NDC Party faithful hold a fallacious view that we (Ghanaians) should all join hands together and carry an elected government aloft in palanquin for putting up both epochal and inconsequential infrastructural projects in the midst of economic downslide.

It is indeed heartrending to keep reading and listening to such ridiculous arguments from the government apologists who only follow narrow party coloration, devoid of patriotism and reasoning.
But then again, one has to contain his/her emotional intelligence and composure, for after all, haven't sycophancy, partisanship and lack of patriotism been our greatest nemeses?

Given the circumstances, however, we can logically conclude that vague apprehension of governance exists in the minds of many Ghanaians and thus prefer to heap undeserving praises on an elected government for providing infrastructural projects and failing to fix the ailing economy.

It would, however, seem that we, Ghanaians, and Africans as a whole, are possessed with grovelling characteristic of a sordid mind which hates anything quality and would thus prefer to worship mediocrity, hence our current sorrowful state.

In any case, those who hold a specious view that we should thank the government for providing us with social amenities and infrastructural projects such as public toilets, schools, roads, water, electricity and many others, may be suggesting so, out of courtesy or earnest gesture of goodwill.

However, what any government should not be doing is to keep boasting for putting up the infrastructural projects, for after all, the financiers (the tax payers) do not go about beating their chests for funding the projects.

In my humble opinion, President Mahama's infrastructural-focused NDC government is the worst ever in the history of Ghanaian politics.

Ironically, there are observers who fret that President Mahama was never prepared for the presidency, hence his laid-back attitude towards his duty.

Apparently, the sceptics insist that President Mahama fortuitously became the president following the sudden and inexplicable death of President Mills.

If we go down memory lane, the late President Mills met with stiff resistance on his decision to select John Dramani Mahama as his running mate for the 2008 general election. However the indefatigable Mills defied the fierce opposition, stood by his then running mate John Dramani Mahama, worked collaboratively and emerged victorious in the 2008 general election.

Following his victory in the 2008 general election, the late President Mills did his utmost best and continued with the excellent economic foundation laid by former President Kufuor and his NPP government until his sudden and inexplicable death in July 2012.

Of course, the late Mills was not without foibles. For after all, he was a descendant of old man Adam. Yet his light shone among the corrupt and ravenous NDC apparatchiks.

Take, for example, it is on record that prior to the scandalous Wayome's GH51.2m judgement debt payment, the late Mills warned the 'create, loot and share' cabals not to effect payment, yet the conspiratorial plotters defied the good old Mills orders and doled out the staggering amount to Wayome, who had no contract with the government of Ghana.

, Apparently, it has been stencilled that apart from the gargantuan corruption allegations that were bothering the late President Mills, he was also worried about the persistent shenanigans of his appointees, including the then Vice President, John Dramani Mahama.

And more so it was not only the late President Mills who was appalled about the Vice President John Dramani Mahama and other appointees inexorable shenanigans, other decent people in NDC like Mr. Martin Amidu showed concerns as well.
For example, Mr. Amidu has revealed that in 2010, he told the late President Mills and the then Chief of Staff that if the late President could advise his appointees to reduce corruption, abuse of office and arrogance for the remaining two years, the NDC could win the 2012 elections without a sweat.

It would appear that there was a bad blood between the late Mills and his Vice President John Dramani Mahama. For if that was not the case, how on earth would a whole president set up a Committee to investigate his vice president over the acquisition of aircrafts from Brazil?

Consequently, the enmity has continued up to this time. Based on that, President Mahama obtrusively failed to give the late Mills any credit on the NDC's much touted numerous infrastructural projects despite the fact that the late Mills initiated the vast majority of the projects.

Indeed, President Mahama and his NDC apparatchiks flagrantly refused to give the late Mills a mention in their green book which highlights their contestable accomplishments.

In fact, their decision not to credit the late Mills with some of the infrastructural projects was not admirable, for if nothing at all, the late mills pragmatically put the loans contracted by former President Kufuor into good use.

The late Mills actually initiated the Volta Region University, the Eastern Corridor road, all the numerous water projects and many other projects. Regrettably, however, President Mahama made them his own without giving credit to the late Mills.

As I pointed out previously, the late Mills did his utmost best and improved on the thriving economy left by former President Kufuor and his NPP government.

Take, for example, former President Kufuor quadrupled Ghana's GDP to a staggering GH28 billion in 2008. While the late Mills inherited the discovery of oil in commercial quantities and managed to increase the GDP to GH47 billion in 2011.

Unfortunately, however, President Mahama has since reversed the GDP to an incredible GH40 billion as of October 2016.

Besides, the late Mills left an economic growth of around 14 per cent, but Mahama has succeeded to asphyxiate the economic growth to an amazing 4 per cent.

Moreover, President Mills left an agricultural growth of around 7.4 per cent in 2012, while President Mahama has reversed it to around 2.5 per cent as of October 2016.

It is also true that President Mahama obliterated the late mills "unprecedented" single digit inflation and replaced it with double digits (15.8 as of October 2016).

In addition, the late Mills left a fairly stable currency exchange rate-it was around GH1.65 to 1 U.S Dollar in 2011. Currently, the exchange rate stands around GH4.10 to 1 U.S Dollar.

Truly, President Mahama's government failed terribly to initiate expedient policies to overturn the failed policies of agriculture, poverty reduction and resource allocation in the areas of healthcare, education, finance, supply chain management and security sector planning, amongst others.
So, we must not and cannot stand accused of harbouring risible and inborn bias for upbraiding President Mahama and his NDC government for wilfully crashing down Ghana's economy during the last seven and half years.

In any case, it is important to note that every smart and forward thinking government's principal objective is to put advantageous policies in place in order to impact on the socio-economic standards of living of its citizens.

Nonetheless, President Mahama and his lousy appointees were somehow oblivious to such fact and cunningly took refuge in their controversial infrastructural projects after failing to improve upon the hitherto thriving socio-economic standards of living.

Meanwhile, it was the same President Mahama who gleefully asserted somewhere in 2008 that every government undertakes infrastructural projects and therefore it would be exercise in mediocrity for any government to hide behind such projects in the face of economic collapse.

The fact of the matter is that after failing abysmally to improve upon the fairly stable economy left by former President Kufuor and his NPP government, President Mahama had no option but to take refuge in his often non-existent infrastructural projects.

Take, for instance, Ghana's economic growth stood at a little over 14 per cent when President Mahama took over the presidency, but has incredibly managed to grow the economy backwards to a squeamish 4 per cent.

Moreover, President Kufuor left a total debt of around 9.5 billion Ghana Cedis in 2009. However, our total debt has ballooned to around 112 billion Ghana Cedis as of September 2016.

This means that President Mahama and his NDC government added more than 100 billion Cedis within a short space of seven and a half years.

What's more, the ever soaring inflation, the currency depreciation and above all the high costs of living have been too much of a bother to discerning Ghanaians.

Meanwhile, President Mahama failed to address the ever so worrying 'dumsor' which has been crippling businesses.

By and large, President Mahama and his appointees unpardonable lousiness contributed largely to the collapse of the economy.

Apparently, many observers believe that governance is not all about putting up infrastructural projects. Among such observers is the founder of the NDC Party and former president of Ghana, J. J. Rawlings.

Yes, J. J. Rawlings does not believe in the idea of focusing primarily on infrastructural projects while the overall economy suffers.

For example, history will remind us that the military ruler, General Kutu Acheampong, did a yeoman's job in terms of infrastructural projects, yet he managed to sink the economy into the mire (as President Mahama replicated) to the disgust of people like his party founder Jerry John Rawlings.
Regrettably, however, J. J. Rawlings went into conniption-fit and annihilated General Kutu Acheampong in 1979 through the barbaric firing squad for focusing mainly on numerous infrastructural projects and allegedly collapsing the economy.

Let me however state that President Mahama's punishment did not come in the form of a neanderthaloid firing squad used effervescently by his NDC Party founder J. J. Rawlings to settle a score with his opponents, but rather, President Mahama had been punished severely through the universal adult suffrage.

To be quite honest, the reasons for President Mahama's exit from government are multifaceted. Many observers however attribute President Mahama's 2016 election defeat to his abysmal handling of corruptions and dubious judgment debt payments.

It is rather unfortunate that the people we entrust with the national coffers would somehow deem it as a matter of urgency to give gargantuan sums of money belonging to the nation to people who have no entitlement.

Of course, there is nothing wrong to pay genuine judgment debts. However, I strongly believe that if President Mahama's government had handled the payments parsimoniously, the purported GH850 million judgment and settlement payments would have been brought to the barest minimum.

Then again, the manner in which President Mahama handled the STX Housing deal which was supposed to provide affordable housing units to the security agencies leaves much to be desired.

Strangely, in spite of the fact that the deal did not materialise, President Mahama gave us a bill of an excess of $250 million.

Moreover, after the failed deal with STX to build 30,000 housing units for the nation's security agencies, the NDC government entered into another deal with the GUMA Group, for the construction of 500 housing units.

The deal which was spearheaded by President Mahama was widely criticised by various stakeholders, just as the STX deal, following the decision to side-line local construction firms in favour of the foreign company. The unusually high cost of the project was also a source of concern to many.

In fact, the preceding sleaze and corruption allegations ineffaceably stencilled on the mental sheets of the discerning Ghanaians, who fretted thy souls with disappointments and curses and waited patiently for an opportune time to show the NDC government the exit.

My prediction therefore, is that, if President Akufo Addo managed to keep most of his Manifesto promises, the good people of Ghana will reward him with a second term in office.

And, after President Akufo Addo had laid a wonderful economic foundation, the next NPP presidential candidate (my preference-Dr Bawumiah) will then stand a good chance of clasping power for the next two terms (eight years).

NB: References may be obtained by contacting me on: k.badu2011@gmail.com