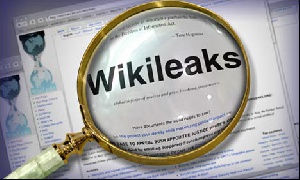 In international relations all around the word, foreign policies of governments have been guided on the principle that nations have no permanent friends and no permanent enemies, only permanent interests. Lord Palmerston (former British Prime Minister) said of Britain's foreign policy: "we have no eternal allies and we have no perpetual enemies. Our interests are eternal and perpetual and those interests it is our duty top follow". Henry Kissinger (former USA Secretary of State and former National Security Adviser) is also quoted as saying " America has no permanent friends and no permanent enemies, only permanent interests.

Before I go to the main body of this piece, permit me to share with you briefly, what espionage is: spying as it also referred to, involves an individual obtaining or volunteering information that is considered confidential, without the express permission of the owner of that information and which can be used in the interest of one party to the disadvantage of another.


Apart from the usual big American dollars, Ghana's Deputy Majority leader, Hon. Rasheed Pelpuo says alcohol and sex are also tools employed by spies to access information from their assets and has advised public office holders to be on the look out for such signs.


I raise these issues because I find it very mind-boggling that our public office holders, especially the seasoned politicians will open their mouths wide and engage in loose talk with foreign diplomats whose primary objective for being here is to gather information which will be used first and foremost in the interest of their countries. What do they stand to gain, as obviously, the interest of Ghana is not in play?


It is for reasons like these that I am hesitant in agreeing with the Vice President that the wikileaks cables should be ignored. Commenting on the subject on Joy TV's current affairs programme, Majority Caucus, Fortunate Fio, an International Relations Analyst said wikileaks reports are vital for national security considerations and as such should not be disregarded but rather should be treated with seriousness. Read him: "for you to do a post mortem analysis and suggest that it is not a serious document and that we should not take cognizance of it is to suggest that the American intelligence system is not a serious system and its not true"


In as much as on the face of it, mouthing away official information to foreign diplomats will not put food on our table, believe me it costs us a lot whenever we go to the negotiating table with these people.


The latest of leaked diplomatic cables has brought in its wake a huge political furore with persons of the two political divides, NDC and NPP using the information provided by the website to throw mud at each other.

Worrying however are some of the unguarded statements and sensitive information bordering on national security that were made available to the USA by high-level government officials who should know better. It gets worse when these public officials without showing any remorse for exhibiting such political immaturity come out openly to not only admit divulging such sensitive information, but also attempt to justify it.


Then Presidential Spokesperson and now Deputy Minister for Education Hon. Mahama Ayariga is quoted in the latest wikileaks cables as admitting serious personality problems amongst members of President Mills's communication team during his term as a Presidential spokesperson. He is said to have cited strained relations between himself, former information Minister Zita Okaikoi and Director of Communications at the Presidency Koku Anyidoho. Mahama Ayariga, since then has admitted publicly making those statement. What is worrying here is that it still has not dawned on Ayariga, how politically immature his careless utterances were and the extent to which they can go (or might have gone) against Ghana whenever we sat/sit at the negotiating table with the USA and other bodies and countries they share their intelligence information with. Instead, this "boy" goes on air boasting that he is intelligent enough to know that when he engages in conversations with development partners, they use that as a basis for understanding your country. So whose interests will these development partners seek first with this info. Ours? If Ayariga knew better than to be that silly (which I believe he is not) then I'm inclined, by Hon. Rasheed Pelpuo's theory, that he was influenced by something: money, sex, alcohol?


Next is the master lying coach of the NDC government, Deputy Minister of Information and "Jihadist", Hon. (?) Baba Jamal. The former Deputy General Secretary of the NDC is reported by wikileaks to have revealed to Scott Ticknor a political chief at the US embassy that the President of Ghana, then candidate Mills has cancer of the throat (probably as a result of excessive smoking and drinking) and is receiving radiotherapy in south Africa. According to the several times disappointed Akwatia parliamentary aspirant, President Mills will lie about his state of health if quizzed on the matter, adding " In Ghanaian culture a politician cannot admit to illness so we should not expect him to be forthcoming with the truth." What in this world will make Baba Jamal think that by divulging such sensitive information to foreign diplomat(s), he will be serving the interest of the good Prof., the NDC and for that matter Ghana (better if he had at least gone straight to the local media so by now we will not be saddled by a visually impaired, hearing impaired groggy Professor Slow). Since the interest of the NDC or Ghana was not in play here, I have to say that Hon Pelpuo's theory of sex and/or dollars must have been.


Hon. Fiifi Kwetey, Deputy Minister for Finance and Economic Planning, and former propaganda secretary and senior advisor to former president Rawlings is reported to have told U. S. officials in no uncertain terms that a Muslim can never become President of Ghana. He went further to state that the NDC will exploit the situation and the non-election of Alhaji Aliu Mahama by deceiving our brothers and sisters in the northern region and Muslim community to vote against the NPP. It will do the NDC a lot of good for Fiifi Kwetey to come out to at least explain why he decided to share his research findings with foreign diplomats first and how he expected them to use this information to the benefit of Ghana first. This is especially so since the NDC has never presented a Muslim presidential candidate or running mate to any general elections. Most importantly he should tell us how many cocktails he took, the complexion, age and country of the girl offered him and how much dollars he got for this careless talk (Hon. Rasheed Pelpuo theory).


The Hannah Tetteh expose as presented by wikileaks was very insightful. The former Director of Communications of the Professor Mills campaign team and now Minister for Trade and Industry really, really did communicate with the US Ambassador to Ghana, Donald Teitelbaum. Madam Hannah Tetteh according to "wickedleaks" probably under the influence of some "White Horse Scotch whiskey" (I hear its her favourite) touched on a number of sensitive issues which have caused great embarrassment to not only herself, but her Party leader and executive boss, top party officials and the Speaker of our august house, Madam Joyce Bamford-Addo among others. The US embassy must have really paid a high price for so much valuable information from the Hon. Minister. In her case (according to the Pelpuo theory) could she have been influenced by alcohol, dollars and sex? The 'bombs" released by our big colour pretty faced minister were just too big for her small lips. Indeed, they were not only revealing, but also shocking. Coming from a lawyer, former MP, Director of Communications of a political party's election campaign team and a minister, I find it totally unbelievable that a lady with this much experience in our national politics will be oblivious to the full weight of her comments in a chat with no other person than the US Ambassador to Ghana. Come on guys, something had to give!


According to the wikileaks report, Miss Tetteh talked about a wide range of issues including governance, the role of Mr. Rawlings to the party operations and how they plan to make him insignificant in the NDC and for that matter Ghanaian politics. She also told the US ambassador that Madam Joyce Bamford–Addo was chosen as speaker of parliament because she is malleable to party discipline and that for important votes in the house like the STX deal and $3billion loan, she would be removed to make way for the first Deputy speaker Edward Doe-Adjaho in her place as a strong enforcer. The Minister is also reported to have told the US Ambassador that the NDC plans to merge the two most important minor parties, the CPP and PNC into the NDC fold, basically turning Ghana into a two-party system all these revelations were made only six days into the administration of Professor Mills. Only Madam Hannah Tetteh can, probably explain how information of this nature will benefit Ghana first in its relations with the USA.

The above revelations by these top government officials who were all interestingly, members of the communication team of the Atta Mills campaign train carry a lot of weight and one can only imagine the extent of damage these careless talks have caused Ghana every time we have had to sit at the negotiating table with the USA and its allies


So what were these matured politicians (?) up to? Did they not know the full implication of what they were saying and to whom? Or were they secretly divulging information to foreign partners in return for something else, which of course will be tantamount to espionage, making them traitors?


Whichever way we look at it, it is important to take a cue from the minority spokesperson on foreign affairs and MP for Weija, Hon. Shirley Ayokor Botchwey who is advocating an orientation programme for public office holders especially MPs and Ministers on how to interact with foreign mission staff, as swearing oaths of office and secrecy is clearly not enough.


EFO YAO DAGADU


efoyaodagadu@yahoo.com

Related Articles: