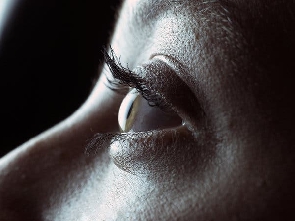 Sun, 12 Feb 2023 Source: GNA
The Cape Coast Teaching Hospital (CCTH), in collaboration with the Himalayan Cataract Project (Cure blindness), a US-based foundation working to end blindness, has successfully performed free cataract surgeries on more than 1,250 people to save them from total blindness.
The five-day health exercise is the largest single cataract intervention in Ghana.

The surgical procedures were undertaken by nine ophthalmologists, including an American, who spent an average of eight minutes on each patient depending on the severity of their condition.

The intervention, held every four months, is also used to train young doctors and nurses of the hospital to sharpen their skills to help end blindness.

Dr Geoffery Tabin, Chairman and Co-Founder of the Project, said the goal of the exercise was to overcome "needless" blindness in the world.

He indicated that at least, 80 per cent of the patients would have perfect vision right after the surgery but a few might not see perfectly due to other undetected eye conditions such as glaucoma.
He explained that old age, poor nutrition, long exposure to smoke and direct sunlight were some major risk factors for cataract.

Dr Tabin, who is also a Professor of Ophthalmology in Global Medicine, Stanford University, observed that blindness from treatable cataract was common in Ghana mainly due to the lack of adequate specialists.

He said cataract was not normal in children but had become unfortunately common.

However, he noted, that there were only two specialists for children's cataract in the whole country for which reason most children did not get care.

He said even though the number and quality of doctors and specialists had improved over the past decade, there was the urgent need to train more of them to deal with the backlog of variety of eye conditions in the country.
"Ten years ago, when you had a retinal detachment, you had to go to America or India to have surgery, but now there are six retinal specialists in Ghana.

"Six retinal specialists for 30 million people is not enough. We need to have at least 50 retinal doctors," Dr Tabin noted.

He said the construction of an eye hospital at CCTH to be affiliated to the University of Cape Coast was on course and would train exceptional young doctors, nurses and assistants to create a sustaining programme.

Dr Eric Kofi Ngedu, the Chief Executive Officer (CEO) of the hospital, said cataract was among the top five eye conditions reported in the hospital over the years.

He, therefore, labelled the collaboration with Cure Blindness as extremely critical and life-saving.
He said the hospital since 2019, through the collaboration, had expanded and increased eye care service delivery in the Region.

So far, they had visited 1,050 communities and done 261 outreaches in which 54,142 patients were screened and 5,894 surgeries were successfully performed.

Dr Ngedu further indicated that about six staff of the hospital had been trained as experts in quality eye care delivery.

He expressed gratitude to Cure Blindness for the partnership and to government for granting waivers on the surgical tools and equipment for the exercise.
Source: GNA