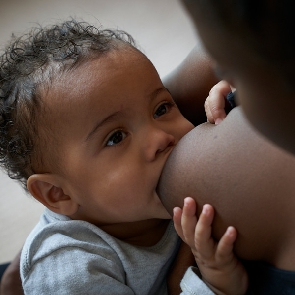 Sat, 4 Mar 2023 Source: GNA
Samuel Atuahene Antwi, the Nutritionist at the Tema Metropolitan Health Directorate, has called on corporate bodies, churches, and entertainment centres, among other public places, to create breastfeeding corners for the comfort of lactating mothers.
He said such centres would provide privacy for the mothers to properly breastfeed their babies for good nutritional care.

Samuel Atuahene Antwi said this at the "Your Health! Our Concern! is a Ghana News Agency Tema regional initiative, aimed at promoting communication on health-related issues and improving health literacy among the people.

He explained that as part of the objective to promote the "Start Right, Feed Right from Birth to Two Years," public advocacy, it had been identified that female workers had a challenge with adhering strictly to the campaign message due to a lack of proper places for breastfeeding.

"Those who cannot sacrifice their privacy always cut short the compulsory breastfeeding period, affecting the proper nutritional care for babies, which must be paramount," he said.
"The issue of malnutrition can gradually be solved through the establishment of a baby-friendly environment and allowing lactating mothers to bring their babies to work.''

"Motherhood should not prevent ladies from pursuing or performing their rightful duties, let us create the enabling environment for lactating mothers to enjoy both motherhood and work at the same time".

Francis Ameyibor, the Tema Regional Manager, GNA, said the health dialogue sought to educate the public on issues to enhance the well-being of the citizenry.

"We must all be concerned about the health of some other person to develop a healthy society," said.
Source: GNA