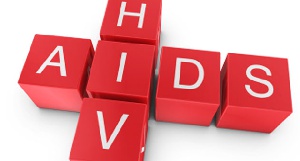 Mrs Hariet Nuama Agyemang, Senior Programme Officer, SEND Ghana, has noted that discrimination against persons living with HIV and AIDS, has a direct negative effect on national growth.
She said the attitude also impedes efforts to effectively fight the disease.

Mrs Agyemang made this known in an interview with the Ghana News Agency, during a sensitisation workshop by Send Ghana on: "Stigmatisation and Discrimination against persons living with HIV and AIDS."

She said because many were scared of the discrimination they might suffer in case they tested positive, the number of people who willingly went in to get tested was not encouraging.

Mrs Agyemang said the situation was not helpful because there was the tendency for people who were HIV positive but did not know, to transfer the virus to others who would also do the same, thus hindering efforts to curb the disease.

She said one other hindering factor was that the major mode of HIV and AIDS transmission, unprotected sex, restrained people from opening up on their HIV and AIDS status, because it bordered on religious and socio-cultural values which most people wanted to be seen as adhering to.
Mrs Agyemang said as more people concealed their status and also, refused to even know whether they were infected or not, many ended up being denied the medical treatment, which would prolong their good health and lives, whilst more people got infected.

She said this was going to have a huge toll on the nation, which would need much more resources to contain the situation at the stage where the disease had gotten out of hand because it was not controlled when it was possible.

Mr Cosmos Ohene-Adjei, Acting Director of Technical Services, Ghana Aids Commission, noted that there was the need to identify HIV and AIDS prevalent areas in the country and re-double efforts at dealing with all aspects of the disease.

He added that more research needed to be conducted, in order to obtain findings that informed HIV and AIDS programs.

The two-day workshop organised for the District Citizens Monitoring Committees, was attended by 20 participants from 10 districts around the country.