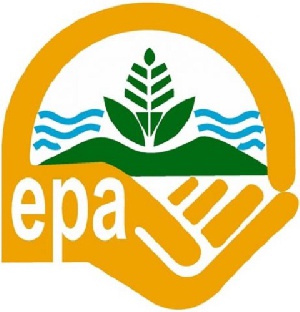 Dr Francis Nyagbenu, the Brong-Ahafo Regional Director of the Environmental Protection Agency (EPA) on Wednesday said permits of health facilities whose operations pose a risk to public health could be revoked as stipulated in the EPA Act 1994, Act 490.
He added those facilities that were operating below acceptable environmental standards could also be suspended or would not have their permits renewed when expired as specified in the Act.

Dr. Nyagbenu gave the caution in an interview with the Ghana News Agency after a day's workshop for health workers responsible for health care waste management (HCWM) in health care establishments from 14 Municipalities/Districts in the region.

The workshop, second in the in the series was organised and funded by the EPA as part of its environmental impact assessment in the health sector and health care waste management duties at Abesim, near Sunyani.

It was attended by 55 participants and aimed at upgrading their knowledge and skills in the area of HCWM.

They were taking through policy, legal and regulatory framework for health care waste management, impacts of inadequate HCWM and safety among others.

He advised participants to work in an environmentally-friendly manner that is free from any treat to the environment and the public and added that improper health care waste management systems also affect the environment-degradation of environmental quality, soil, water and air pollution.
Dr. Nyagbenu cited that a 2001 survey to assess health facilities in Ghana indicated that management structures were below acceptable standards and also posed risk to human health.

He stated that landfills could contaminate drinking water if they were not properly constructed whilst trenching of HCW might also contaminate ground water, adding that leakage from poorly managed land filled could contaminate surface water.

Dr. Nyagbenu advised the public to use pedal litter bins to ensure the safety of waste and avoid contaminations, adding that everybody would be at risk if the environment was not protected.

He stated that external storage sites should be secured and roofed against rodents, insects and birds which could spread infections to nearby houses around hospitals and again ensure that health care waste was not exposed to be accessible to scavengers.

Mr. Jackson Adiyiah Nyantyakyi, the Deputy Regional Director of EPA urged participants to operate with EPA permit and also inform the EPA before embarking on any expansion project in their facilities because any health facility that contravened the EPA Act committed an offence liable to a fine, an imprisonment or both.

He entreated health facilities owners to recruit competent and qualified laboratory scientists, technologists and technicians to promote laboratory best practices to save lives because that place is the first diagnosis point of patients.