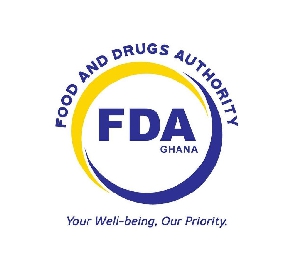 Wed, 10 May 2023 Source: GNA
The Food and Drugs Authority (FDA) has advised bread bakers in the Upper West Region to follow the necessary procedures to acquire operational licenses or risk having their facilities closed down.
The bakers must also register their products with the FDA to enable them to sell in any part of the country to expand their market base.

Kelvin Dafaari Sungkpal, the Acting Upper West Regional Head of the FDA, said this in Wa at the weekend during training for bakers in the region on basic operational standards and the need to observe those.

About 80 bread bakers were trained on good personal and environmental hygiene, storage of raw materials and finished products, and records keeping among other things.

Out of the 80 bakers who attended the training only 18 had duly acquired operational licenses, hence the need for the FDA to ensure that all operators followed the necessary procedures to license their facilities.

Sungkpal said before the FDA could license a baking facility it must have a business registration certificate fit for purpose.
The facility must not be cited close to a public toilet, opened gutter, or refuse dump – and the bakers must also undergo food handlers test among other requirements.

"The FDA is mandated by law to license bakeries and also register their bread. If bread is not registered you cannot sell it anywhere because it is illegal and you can be sued," Sungkpal said.

The Upper West Region was the only region in Ghana that did not have any bread registered, thus, limiting the market opportunities of the producers, he said.

He discouraged the transportation of bread in public vehicles as they could be contaminated in the process and urged the bakeries to acquire vehicles purposely for transporting bread.

Austin Tilliribey, a Regulatory Officer with the Upper West Regional office of the FDA, stressed the need for the bakers not to expose the baked bread to flies before packaging.
He advised them to keep proper records of production including cleaning schedules, the inflow of raw materials, the number of suppliers, and equipment maintenance.

Isaac Sunseo, the Regional Chairman of the Bread Bakers Association, commended the FDA for the training and the need for all operators to acquire licences.

He entreated the FDA to crack the whip on those who deliberately refused to license their facilities.

"The FDA should do its work. It is unfair for some to pay and do the work well while others will not pay when we are all competing for the same market," he said.
Source: GNA