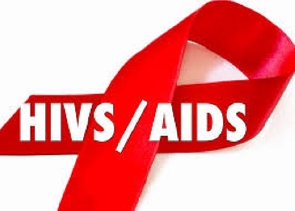 Dr Judith Owusu, a Medical Practitioner, has called on the Ghana Health Service (GHS) and the Ghana AIDS Commission to step-up education on HIV and AIDS as recent survey has shown that a number of reported cases have increased.
She said lots of people who visit the hospital have tested positive with the HIV and AIDS infections and it was so because the number of awareness campaigns had reduced.

Dr Owusu speaking at the Young Men Christian Association (YMCA) training workshop for peer educators in Accra said, the country did well some years back with an awareness campaign which reflected in the number of reported cases reported and affected people put on antiretroviral drugs. This she said helped immensely.

She said the awareness campaign had dropped significantly and this had contributed to an increase of cases, adding that silently people think the disease is no more but it is and the numbers recorded are mind blowing.

She urged the GHS and its stakeholders to come up with more sensitisation initiatives to address the situation and advised Ghanaians to be extra careful in order not to contract the deadly disease.
She AIDS is real and people need to protect themselves, stay with their partners and be careful with sharp objects as people can get infected easily through this means.

Recent figures by the National AIDS programme report had also indicated that new HIV infections in Ghana have recorded an alarming 70.15% increase.

The figure increased from 12,000 new infections in 2015 to 20,148 in 2016.

The increase in new infections according to the report is a matter of concern because Ghana recorded significant gains in the key target areas of ending HIV/ AIDS in five years.