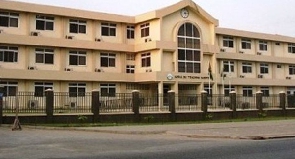 The management of the Korle Bu Teaching Hospital says the facility is ready to treat more persons infected with COVID-19.
This comes after the nation's premier teaching hospital recorded a 100 per cent recovery of patients on admission at the facility due to coronavirus.

The patients, seven in all, "were discharged after a series of confirmatory tests returned negative," a statement issued by the Chief Executive Officer of the Hospital, Daniel Asare, on Monday said.

The patients, discharged on Sunday, include a nurse, a doctor, an orderly and a security officer, who were all infected after coming into contact with infected persons.

In an interview with TV3's Abu Issa Monnie on the News 360 Monday, May 4, Dr Harry Akoto, Director of Medical Affairs at Korle Bu said the facility will welcome all patients and treat them accordingly.

"Anybody, it can be staff or non-staff, if they come out here with any symptom of COVID-19, we are here trained and ready to treat the person," he said.
Meanwhile, Latest update published by the Ghana Health Service puts the country's coronavirus pandemic count at 2,719 as of Monday, May 4, 2020.

This means 550 new cases have been confirmed since Saturday.

However, the number of recoveries has improved from 229 per the last update on May 2 to 294. The death toll stood still at 18, the Service reported on its website.

Greater Accra still leads the pack of regions with the most infected cases, recording a total of 2,332, followed by Ghana's populous region, Ashanti, with 124 cases.

Four regions – Savannah, Bono Region, Ahafo Region, and Bono East Region – are yet to record a single case.