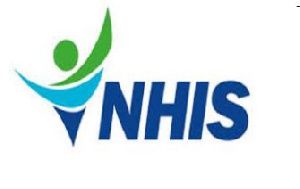 SEND Ghana and Action on Voluntary Child Aid has organized a day sensitization workshop on the registration of indigents under the National Health Insurance Scheme (NHIS).
This is part of the project People for Health (P4H) funded by USAID and implemented by various organisations including SEND- Ghana and PENPLUSBYTE for People With Disability (PWDs).

Participants at the event included officials of NHIS, Department of Social Welfare, women groups and assembly members.

Topics discussed at the event include current methods being used to identify indigents, challenges associated with identifying indigents and measures to address existing challenges amongst others.

Mr Richard Bekyieriya, Project Coordinator of SEND-Ghana, said the purpose of the sensitization workshop is to improve collaboration between the National Health Insurance Scheme and Department of Social Welfare in the effort to register the poor and vulnerable in the society.

He said it is also to come out with ways and strategies to identify poor and vulnerable people especially those who are not Livelihood Empowerment Against Poverty (LEAP) beneficiaries, to be registered as indigents.

Mr Bekyieriya said SEND- Ghana is working in Sunson, Oseido, Kuni, Kpasagnado and Montondo in the Yendi Municipality of Northern Region.
He said it is important that the PWDs would benefit from the policy by having the NHIS card for their health and other benefits from LEAP.

Mr Abubakari Shani, Executive Director of Action on Voluntary Child Aid, said the programme being sponsored by People For Health (P4H) for a five year duration and two years have already been spent on the project.

He appealed to the assembly members to assist Department of Social Welfare to identify indigents in the society for registration on to the NHIS and LEAP.

Mr Anthony Suo, Yendi Municipal NHIS Manager, said the challenge facing the Scheme is frequent breakdown of its printers and shortage of ink and ribbon.

He appealed for at least more three printers for the Yendi NHIS Office to reduce the pressure on the single printer in the office.

Mr Tana Peter, Municipal Director of Department of Social Welfare, appealed to politicians and opinion leaders to aid their effort to register people in their areas.