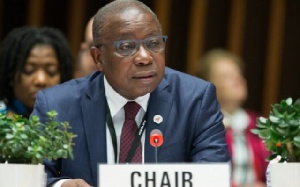 Politicians in Ghana must be blocked from seeking health care abroad, Dr Frank Serebour, Vice-President of the Ghana Medical Association (GMA), has said.
According to him, governments over the years have failed to prioritise health in Ghana in order to deal with the challenges bedeviling the sector.

To this end, he said political leaders must be made to seek health care in the country in order to feel what the ordinary Ghanaian goes through every day.

He told Chief Jerry Forson on Ghana Yensom on Accra100.5FM, Tuesday, 3 July that: "Our priorities are not gearing towards our health and that has affected the health system in Ghana.
"Our politicians must patronise our health system, we should not allow them to fly out for treatment. They need to taste our health system to see how bad the system is, so that they will begin prioritising health in Ghana.

"We have a long way to go but we need to start now to deal with the problems, a journey of thousand miles begins with a step, and, so, we should start now."