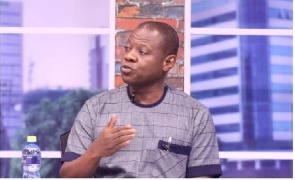 The Director General of the Ghana Health Service, Dr Patrick Kuma Aboagye, has cautioned Ghanaians to stay safe and protect themselves from COVID-19 this Harmattan season.
He stated that some countries in the west and China have seen a seasonal increase in COVID-19 cases because they are also in the season when the virus spreads easily: winter, as is Ghana during the Harmattan season.

The Director General noted that the current case as of January 2, 2022, stood at 22 active cases of mild symptoms, which is a significant increase from the 9 active cases that were recorded in December 2022.

He also stated that no COVID-related deaths or critical COVID conditions have been reported in the country.
He advised Ghanaians to adhere to the same precautionary measures during the hikes of COVID-19, which include washing hands with soap, the use of sanitisers, wearing nose masks, vaccination, and social distancing.

On the issue of vaccination, the Director General stated that 22.4 million doses of the COVID-19 vaccine have been given out; twelve million as a single dose, nine million are fully vaccinated, and three million people have received the booster doses. Corresponding to 40% of the Ghanaian population is fully vaccinated.

Earlier this week, the Ghana Airport Corporation Limited (GACL) released a statement indicating that non-vaccinated arriving passengers at the Kotoka International Airport must provide a negative PCR 48 hours prior to arrival.