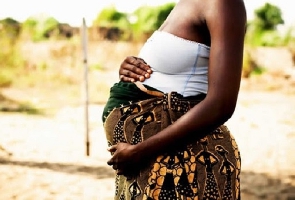 Tue, 28 Feb 2023 Source: GNA
The Tema Metropolitan Health Directorate in 2022 recorded a total of 23 maternal mortalities, a marginal reduction from the 2021 figure of 25, Priscilla Aboagye-Mensah, an officer at the Reproductive and Child Health Unit, has disclosed.
Aboagye-Mensah, in a presentation at the annual performance review of the Directorate in Tema, indicated that the metro in 2018 recorded 31 deaths, which dropped to 18 in 2019 but rose to 25 in 2020.

She said the maternal mortality ratio for the period was 286 per every 100,000 live births compared to 294 for 2021.

She stated, however, that the figure was very high to the World Health Organisation's (WHO) 70 standard.

She said 19 of the cases recorded in 2022 were documented at the Tema Regional Hospital (General) while one each was recorded at Raphal Medical Centre, Bethel Hospital, J. H. Restore Medical Center, and Narh Bita Hospital.

Giving a breakdown of some of the contributory factors, she mentioned personal and family-related factors, poor transportation system, lack of communication system, logistics, and health personnel-related problems that contributed to the deaths.
She also identified non-attendants of antenatal, delay in referrals, medication, lack of ambulance from referral facilities, blood, hypertension, ventilators, diabetes, poor examination, and lack of intensive care units as other contributory factors.

Aboagye-Mensah said recommendations being considered to improve maternal mortality in the metro included capacity building, close monitoring after surgery, intensification of client education, equipping of the ICU, blood donation exercises, appropriate clinical management, and prompt and efficient referral among others.

Touching on stillbirths, she announced that a total of 8,254 births were documented in the metro in 2022 while a total of 213 stillbirths made up of 76 fresh stillbirths and 137 macerated stillbirths were seen during the period.

She explained that the number of stillbirths represented 25.8 rates per 1,000 live births.

She said even though 213 stillbirths were recorded it showed a decrease over the 220 recorded in 2021, the rate was still high and needed to be reduced.
Source: GNA