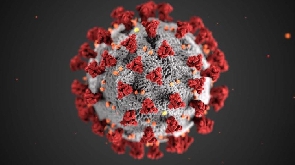 The Upper East Regional Minister Stephen Yakubu has disclosed that two basic school pupils in the region have tested positive for Covid-19.
The pupils he noted are currently under quarantined at the Upper East Regional Hospital while contact tracing is ongoing.

Failing to disclose the identity of pupils, the Minister, however, called on individuals, traders, and visitors to take the covid-19 safety protocols seriously.

Mr Yakubu made this known at the launch of a COVID-19 Emergency Response Project (CERP) in Bolgatanga.

The Minister also used the event to advise unvaccinated residents to immediately get the jab at the nearest health facility as the virus was real.
The COVID-19 Emergency Response Project was undertaken by the Navrongo-Bolgatanga Diocesan Development Organisation (NABOCADO), to reach out to 21 Districts, 63 health facilities, and 63 communities in both Upper East and North East Regions with the target of vaccinating 712,063 people.

Dr. Joseph Ayembilla, Human Development Coordinator of NABOCADO indicated that the key element of the initiative was to increase vaccine availability and accessibility.

He, therefore, stressed that as of February 28, 2023, a total of 23,899,801 doses of COVID-19 vaccines were administered, which comprised 13,125,372 doses for persons who at least received a dose, 10,105,181 doses administered to fully vaccinated people, and 3,972,718 booster doses.

Meanwhile, a pick-up vehicle with six new motorbikes was presented to the NABOCADO office to help deliver on its mandate.