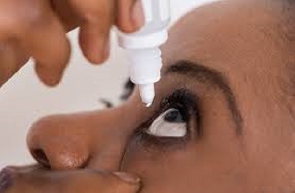 Wed, 12 Apr 2023 Source: GNA
Dr. Isaac Asirifi, the resident optometrist at the International Maritime Hospital (IMaH), says washing infected eyes with seawater is not healthy as that could trigger severe eye damage.
Dr. Asirifi advised that a medical doctor must be consulted for proper eye care, especially with infections like "Apollo," which may cause reddish, painful, and swollen eyes in most cases, saying patients must not resort to washing the eye with seawater.

In Ghana, many citizens wash or apply seawater on the affected eyes as a home remedy to cure or reduce the pain, which may lead to the spread of bacteria, he said.

Dr. Asirifi gave the advice when he took his turn to speak at the weekly "Your Health! Our Collective Responsibility!" a public health advocacy platform initiated by the Ghana News Agency Tema Regional Office to promote communication on health-related topics.

The platform also aims to set the medium for the propagation of health information to influence personal health choices by improving health literacy.

Speaking on the topic: "The world is bright, save your sight," Dr. Asirifi said seawater was mostly polluted due to indiscriminate activities performed along the shores.
Therefore, applying contaminated water or substances may expose the infected eyes to more bacteria and viruses, saying, "the eyes are the most sensitive organ and must be protected".

He explained that an eye condition such as "Apollo," may be a viral infection, therefore needed the functioning of the body system (immune system) to help cure it accordingly with time.

Dr. Asirifi encouraged people with eye challenges to get prescribed medication from qualified optometrists to ensure proper cure after an eye screening to avoid causing any damage.

He advised the public to go for periodic screening for early identification and treatment of eye diseases to address avoidable blindness.
Source: GNA