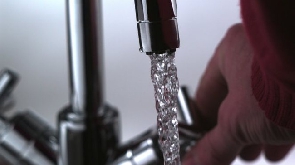 Residents of Ama Aduam, a suburb in the Central Region's Awutu Senya West Municipality, are demanding safe drinking water.
The residents who are upset claim that their only source of water, a well, is contaminated and unsafe for human consumption.

Residents told Rainbow Radio's Fiifi Ankomah that a water system on which they rely had been damaged and was no longer operational.

They were sick with typhoid fever as a result of the situation they bemoaned.

Checks at the local health facility revealed that two of every three cases reported have typhoid.
According to one of the residents, the community lacks access to safe drinking water.

Another stated that the community's borehole system only works with a prepaid card, which many of them do not have and cannot afford to purchase.

Meanwhile, it has emerged that the prepaid water systems are five, and four were not currently functioning.