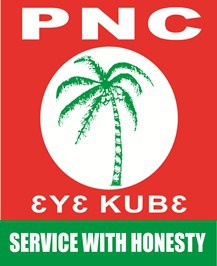 The Standing Committee of the People's National Congress (PNC) has agreed on an early congress for the party as part of its preparation towards the 2020 presidential and parliamentary elections.
The decision, which was taken at the Committee's meeting in Accra Saturday, will have to be approved by the party's National Executive Committee. It has also agreed that election of national executives and flagbearer of the party, which were done on the same day be separated.

Meanwhile the Committee has set up a three-member committee to develop an action plan on regarding the reorganisation of the PNC, which has in recent times witnessed disagreements among its top leadership. Members of the committee are Emmanuel Wilson Jnr, Jacob Amoako and David Apasera.

The party's Council of Elders have also been tasked to look into the controversial vehicle gift to Bernard Mornah with the view to establishing the facts and appropriate action to be taken on the matter.
In the matter of the pick-up vehicle, purported to belong to Bernard Mornah, the Standing Committee referred the matter therein to the Council of Elders to go into it and advice the house at the next meeting on the facts and appropriate action.

Leadership and party members have been meanwhile been advised to respect the decisions of NEC, particularly in acknowledging and refraining from acts that has the tendencies of bringing the authority of NEC into disrepute.