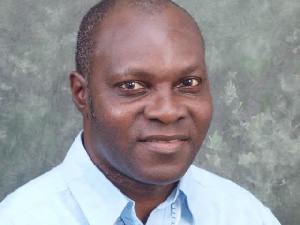 A prominent member of the ruling New Patriotic Party (NPP) Dr. Arthur K. Kennedy has stated that President Akufo-Addo can no longer claim he is not corrupt because "a President who is not corrupt but permits corruption would ultimately be judged by history to be corrupt."
Commenting on the scandals that have rocked the current NPP administration, Mr. Kennedy avers that the President's actions have been reactive, timid and puny.

"As far as the President is concerned, each of these new scandals is a slap in the face that mocks his commitment to protect the public purse and his pretensions to incorruptibility...His actions and inactions have demoralized his supporters and emboldened the corrupt...even a President who is Not corrupt but permits corruption would ultimately be judged by history to be corrupt," he stressed.

The former NPP presidential aspirant further observed that the endless scandals are making the country's democracy illegitimate, and therefore urged Parliament to step up its responsibility of oversight on the executive.

His comments are on the back of the "Contracts for Sale" documentary by Manasseh Azure Awuni which uncovered that the Chief Executive Officer ( CEO) of Public Procurement Authority (PPA), Mr. Adjei Boateng Adjei, was engaged in buying and selling government contracts using his company.

The CEO has been suspended and is being investigated. He has also appeared in court to answer charges against him.
But Mr. Arthur Kennedy has criticised the President for even having appointed people with "a past history of corrupt motives."

"Why have so many with a past history suggestive of corrupt motives found places in his government? He asked.

The PPA CEO had been involved in alleged acts of malfeasance in the early 2000s.