Approval of Chief Justice nominee: 'Reconsider your unfortunate position' – Annoh-Dompreh slams minority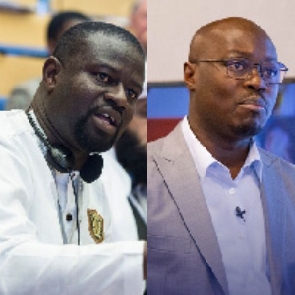 The Majority Chief Whip and Member of Parliament for Nsawam-Adoagyiri, Frank Annoh-Dompreh, has slammed the Minority Caucus of Parliament for its position on the approval of Chief Justice nominee Gertrude Araba Esaaba Torkornoo.
The National Democratic Congress members of parliaments (MPs) refrained from passing a vote on the nominee after the Appointments Committee of Parliament met after the vetting of the Chief Justice nominee, on Friday, May 27, 2023.

In a statement signed by Minority Chief Whip, Kwame Governs Agbodza, the caucus requested for the details of the judgement on James Gyakye Quayson, a former Assin North MP, to be made available by June 7, 2023 before it makes a decision on the fate of Justice Gertrude Torkornoo.

"It is important to state that the Appointments Committee not long ago in 2019 vetted and approved this same nominee as a justice of the Supreme Court.

"However, it was imperative for Members of the Minority on the Committee to evaluate the decisions of the nominee on all other cases, including the James Gyakye Quayson case since the vetting in 2019,"parts of the statement read.

Reacting to this in a tweet shared on Friday, Annoh-Dompreh described the decision of the minority as unfortunate.

He said that they are treading on dangerous grounds and urged them to reconsider their decision.
"My colleagues are on another dangerous & slippery path... Reconsider your 'unfortunate' position after a good reflection," parts of Annoh-Dompreh's tweet read.

View Annoh-Dompreh's tweet plus the statement issued by the minority below:


My colleagues are on another dangerous & slippery path...

Reconsider your 'unfortunate' position after a good reflection... pic.twitter.com/Gr5ZIhOmSQ

— Hon. Frank Annoh-Dompreh (@FAnnohDompreh) May 26, 2023
You can also watch the latest episode of People & Places:


IB/OGB