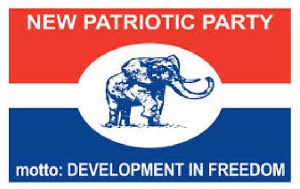 The Constituency Executive Committee and Polling Station Executive Committee of the Asuogyaman Constituency have condemned it's Constituency Chairman, Akyea Darkwa for threatening President Akufo-Addo over the dismissal of Paul Asare Ansah.
"The behaviour of the Constituency Chairman is unfortunate and we would like to plead with President Akufo-Addo to ignore his ignorance. The Party's Constituency and Polling Station Executives are not in support of the Chairman proposed demonstration and mass resignation," the constituency executives said.

The executives further added that "President Akufo-Addo has the power to appoint and terminate appointments depending upon the direction and vision of his Government and called on Paul Asare Ansah to bring Dr. Akyea Darkwa to order fot the Party is supreme and bigger than the interest of Paul Asare Ansah or anybody."

"We the Executives in the Asuogyaman Constituency respect and uphold the decision of President Akufo-Addo. We urge the media and the general public to disregard the selfish and parochial interest of the Constituency Chairman", the executives urged.
Furthermore they demand that the Regional Executive Committee and National Executive Committee takes disciplinary action against Paul Asare Ansah and Dr. Akyea Darkwa for inciting some of the youth against President Akufo-Addo in the Asuogyaman Constituency as well as publicly undermining the appointing authority.

Lastly, the executives announced their total dissociation from the reckless statement of the Constituency Chairman.