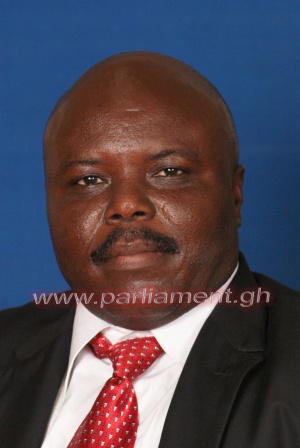 Tue, 20 Oct 2015 Source: Paa Kwesi Agyefi
As he describes Fourth Eurobond as Microfinance
Member of Parliament for Effia in the Western Region, Joseph Cudjoe, has described the controversial fourth Eurobond, issued by the ruling NDC government as a Microfinance type of Eurobond, saying the bond was not healthy for the country at this crucial moment.

Ghana on Wednesday October 7, succeeded in issuing its fourth Eurobond after cutting back on its initial figure of 11.1 percent to get a better rate of 10.75 percent for the bond.

However at 10.75 percent, the yield on the bond is still much higher than the previous ones which coupon rates of 8 and 8.5 percent for its 1 billion each issued.

The World Bank's guarantee of 400 million dollars on the bond as well as plans by government to set up the country's Eurobonds played a key role in Ghana getting that yield of 10.75 percent.

Meanwhile, Mr. Cudjoe, does not seem to agree with government, explaining that in the same global bond market where other Eurobond issuers were able to issue theirs to borrow at about 1% annual interest cost, the President Mahama led NDC went borrowing 10 times the interest cost at which other countries borrowed.

He likened the 'unfortunate situation' to someone borrowing at 10 percent per month from a microfinance institution in the country because the person's credit worthiness is extremely bad that a regular traditional bank is not ready to lend to him at a relatively lower interest rate.
According to the Effia MP, he is still struggling to figure out why an economy which is experiencing decline in growth and already financially distressed would introduce an additional $107.5 million (Almost GH?400 million) annual interest payment obligation to its existing debt service burden.

He drummed home the need for Ghana's Financial Analysts, Investors and Economists to paint the true picture of the economy as it is to the citizens rather than joining the government praise singers.

He added that singing praises even when the country is being mismanaged by the current administration, makes Ghanaians look 'stupid' in the eyes of professional Financial Analysts and Economists outside the country who know the truth and tell it as it is.

"It's high time we start appreciating the hard fact that professional Financial Analysts and the rational investors out there do not join the chorus in singing praises to leaders who 'competently mismanage' their economies. These financial analysts and their investors out there penalize 'competent mismanagers' of economies by requiring a higher rate of return which reflect the borrower's risk profile", he stressed.

Consequently, he has called on President John Dramani Mahama and his Finance Minister to admit their "economic mismanagement sins" and confess to Ghanaians for "mismanagement forgiveness".

"Analytically speaking, it's obvious to me that a debt service distress looms ahead of us and if the President and his Finance Minister continue to issue these junk 'microfinance Eurobonds' in their uncontrolled borrowing spree policy, they will sooner than later drive Ghana's economy into a deeper ditch", Mr. Cudjoe, also an investment consultant asserted.
Source: Paa Kwesi Agyefi