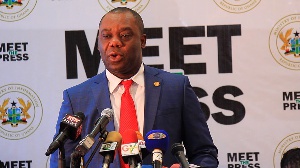 The Double-track policy, since its announcement, has sparked debate in the public with varied opinions from experts and the likes either endorsing or opposing it.
In view of this, the Ghana Center for Democratic Development (CDD-Ghana) is holding a national dialogue on education to address among other things, government's proposed double-track system to be implemented in September as well as the Free SHS policy.

The dialogue which comes off on the 15th of August at the Kofi Annan ICT Center, seeks to promote stakeholder engagement and understanding of Free SHS and the Double Track System policies and to foster policy coherence and sustainability in Ghana's educational sector. It is also aimed at inviting relevant recommendations to mitigate potential challenges that may be associated with implementation of the policies.

Key stakeholders within the education sector, including representatives from the Ministry of Education, the Ghana Education Service, teacher associations, civil society, independent experts, educationists, and parents/guardians are expected at the event.
Deputy Minister of Education, Dr. Yaw Osei Adutwum will also join a three-member panel discussion, moderated by renowned lawyer, Mr. Ace Ankomah at the event.