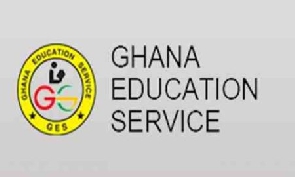 Creative World-Ghana (CWG), an artistic development agency in collaboration with the Centre for National Culture (CNC) and the Ghana Education Service will hold a Public Lecture and a Poetry Festival for Junior and Senior High Schools to celebrate this year's Founders' Day in Cape Coast.
The event would present a platform for students to engage themselves in a discourse on critical issues in the arts, culture, tourism and history in a friendly atmosphere.

Under the theme: "Ghana at 60- Renegotiating the Ghanaian identity for socio-cultural development; a cue from Nkrumah's Pan Africanist Agenda", the event is aimed at improving the reading and writing skills of students as well as increasing the confidence and well-being of young people.

The public lecture would be delivered by Mr Douglas Frimpong-Nnuroh, a Senior Lecturer, Centre for African Studies and International Studies, University of Cape Coast (UCC).

Madam Christiana Carl Oparebea, Central Regional Director of CNC, explained to the Ghana News Agency (GNA) that the event was to create a platform for forging unity and deep sense of pride and collective confidence which are primary basis for human and material development among the youth.

She said it was also to focus and draw attention to the diverse and unique culture and traditions that made Ghanaians unique among comity of nations and uphold them.
She said the programme would be used to identify, develop and reward creative talents to celebrate Ghana @ 60 in their own way.

The Chief Executive Officer of CWG, Mr Afedzi Abdullah, the decision to organise the poetry festival hinged on his belief that the power of poetry had potential to build the confidence and move hearts and minds of young people in a positive direction.

He said the event would represent a celebration poetry, culture and patriotism where some prestigious poets from the Central Region would also recite poems about the culture, tourism and history of Ghana.

He said awards, prizes and certificates would be given to the winners and participants.

He said his organisation looked forward to making the programme an annual events.