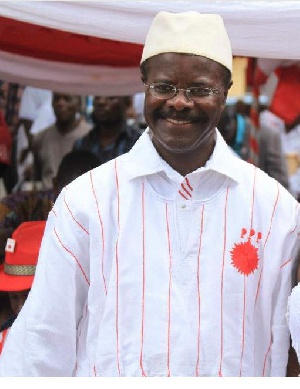 Fri, 9 Dec 2016 Source: Mohammed Ahmed
We wish to congratulate Nana Addo Danquah Akufo-Addo, the presidential candidate of the New Patriotic Party, for winning the 2016 presidential polls. Available figures indicate that Nana Addo has taken an unassailable lead.
We urge all stakeholders to respect the will of the people and concede to the winner to sustain our international democratic reputation and more importantly, guarantee the security and safety of our country and its people.

We congratulate the PPP, its supporters and sympathizers for campaigning and voting for the Progressive People's Party and its Presidential Candidate, Dr. Papa Kwesi Nduom. This is a democracy and the people of Ghana have spoken.
We must all now work hard to make our country great and strong again.

Murtala Mohammed National Secretary
Source: Mohammed Ahmed