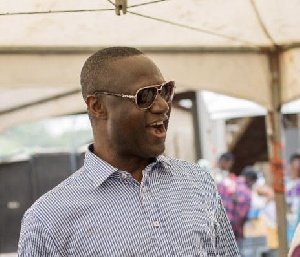 Mon, 9 Apr 2018 Source: Aduanaba
A leading candidate for the Eastern Regional Secretary of the New Patriotic Party (NPP), Jeffery Konadu, has assured constituency executives of their role in ensuring a resounding victory for the NPP and President Nana Akufo Addo in the 2020 General Election.
Jeff Konadu, who is ready to work to ensure the total collapse of the NDC in the Eastern Region, met with all constituency officers in the Kwahu block.

He assured them of his preparedness and strategy to ensure that "The NPP captures all orphan constituencies in the region. We have the best track record as a party and government, and we all have a responsibility to ensure that we win massively to continue governance."
Mr. Konadu praised his predecessor, Mr. Prince Aboagye for his long service and dedication to the cause of the party in the region.

On their part, constituency executives were full of praise for Jeffrey's decision to contest for the Regional secretary, reaffirming his long-standing commitment and sacrifice to the NPP
Source: Aduanaba