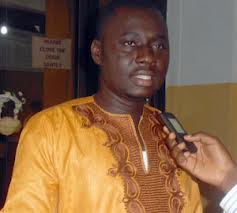 Atik Mohammed has regretted supporting the return of Dr. Edward Mahama to the People's National Convention as flagbearer of the party.
It could be recalled that Dr. Edward Mahama was re-elected flagbearer of the PNC to lead the party into the 2016 elections.

The call back of Dr. Mahama to the flagbearership position makes him the long-serving Presidential candidate of the party.

Though there were agitations from within the PNC over the choice of Dr. Mahama as the party's 2016 Presidential candidate, Atik Mohammed was one of the persons who strongly vouched for him to lead the party.

But speaking on Peace FM's 'Kokrokoo', Atik Mohammed described his decision to support Dr. Mahama as a "fatal error".

According to him, Dr. Mahama, who has been appointed as Ambassador-at-large in the Akufo-Addo government, is a major cause of the party's problems.
Atik Mohammed stated emphatically that Dr. Mahama has since his return proven to be inefficient and also shown gross disrespect of the party structures.

He cited several instances where Dr. Mahama disrespected him as General Secretary and the party at large but yet the PNC has been very tolerable of his attitude.

"Dr. Mahama feels the party is his property. It is not . . . It was a fatal error that all of us made. I almost lost my life because of my support for his return . . . We've allowed some things. Somebody feels that because he's called a leader, the party is for him. He can take any decision," he exclaimed.

Meanwhile, the PNC has suspended Atik Mohammed as General Secretary but he has denied knowledge of the suspension, stating emphatically that he remains at post.