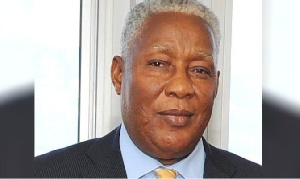 Experienced E.T. Mensah failed to win NDC's primaries in 2015 Former Member of Parliament for Ningo-Prampram Constituency Enoch Teye Mensah has offered himself up for elections as Greater Accra Region's representative on the Council of State.
The elections are scheduled to be held on Thursday, February 16 and Mr Mensah, who lost his seat in National Democratic Congress' primaries in 2015, is one of the 16 in the race.

In the Notice of Poll published by the Electoral Commission, Ghana (EC), ET Mensah's picture appears fourth on the right column.
His highest qualification has been stated as Masters in Theological Studies.

More to follow…