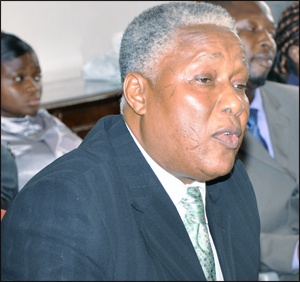 The National Democratic Congress (NDC) Parliamentary candidate for the Ningo-Prampram constituency, Sam Nettey George, has launched his campaign for the 2016 election.
Thousands throng the V Club in Prampram as party leaders took turns to address the enthusiastic crowd.

On the stage and throughout the speeches delivered, the party sought to portray a united front but the absence of the outgoing member of parliament for the constituency, E.T. Mensah told a different story.

Sam Geroge defeated E.T Mensah, one of the country's longest serving legislature, after a bitter contest party leaders are still finding ways to resolve.

Nonetheless, Sam George praised his successor, saying he groomed him to become what he is today.

According to him, he has a good relationship with E.T Mensah, adding: "ET [Mensah] only contested me in the primaries to see if had learnt well all the things he taught me. He realised I was a good student after I won the party primaries. And I know he is proud of me."

The quest to project unity on the platform drowned the party's campaign message with each speaker highlighting the unity between Sam George and E.T Mensah.
The deputy spokesman for the re-election bid of President John Mahama, Felix Kwakye Ofosu, said the constituency will remain one of the strongholds of the NDC.

He made the comments in reaction to claims by the New Patriotic Party that they will win the constituency in the December vote.

A member of the party's national campaign task force, Madam Faustina Nelson charged party activists to campaign massively for the re-election of the party.

According to her, the NDC is the only party to bring development to the country.

Madam Nelson added that the president has served only one term and that he need additional four years to complete his good works. She quoted the constitution to make her appeal.

"And Sam George also needs four years. He is aggressive, forceful and brilliant young man. If you vote for him to go to parliament, he will add to the development E.T.Mensah has undertaken in the constituency," she said.