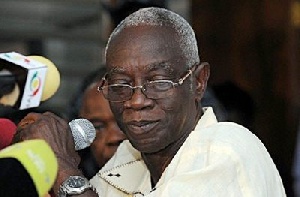 Mon, 3 Dec 2012 Source: GNA
The Electoral Commission (EC) says it is ready to conduct the special voting scheduled for tomorrow December 4.
Mrs Sylvia Annor, Principal Public Relations Officer of the EC said in Accra the Commission was well grounded and on top of the task ahead as far as the special exercise was concerned.

She said all the ballot papers and all other voting materials had already been dispatched to the various districts and constituencies to be distributed to the polling centres.
Electoral officers have also been trained, well prepared and are already on the ground for this exercise which forms part of this year's general election scheduled for December 7, Mrs Annor added.

Generally, the security personnel, made up of the Police, Military, Prisons, Immigration, Fire Service and others who would be working on the voting day such as members of the Commission are expected to vote in the special voting.
Source: GNA