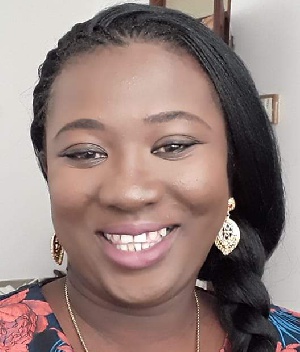 Tue, 11 Dec 2018 Source: EGLE Party
Every Ghanaian Living Everywhere (EGLE) Party has commenced massive reorganization exercise towards the 2020 elections says Acting General Secretary, Diana Alorse Glah.
As part of the rebuilding exercise, an interim Executive body is preparing the party for a mini-congress subsequent to which, the party will elect regional, constituency and branch executives to oversee party activities at the various levels with the ultimate purpose of re-energizing the great alliance with the National Democratic Congress (NDC) to change government in 2020.

According to Diana Alorse Glah, EGLE party's alliance with the NDC hasn't been given the necessary attention it deserves by the bigger party for years now and that's affected the electoral fortunes of both parties.

"Both parties thus shouldn't enter next election period without rebuilding and powering their strategic alliance. This is why it's high on our reorganization and rebuilding agenda," she said.
The EGLE party was established by Jerry John Rawlings in the mid-80s as EGLE Club but was registered in 1992 as the EGLE party under the leadership of Michael Sousoudis as founder and Danny Ofori-Atta as Chairman. Later Owuraku Amofa became the Chairman.

It joined the Great Alliance in the 1992 elections and subsequent ones to contribute to obtaining victories for the NDC.

Owuraku Amofa and other executives left EGLE to join the NDC party just like Alhaji Bene, Sam Pee Yalley and others did years later.
Source: EGLE Party