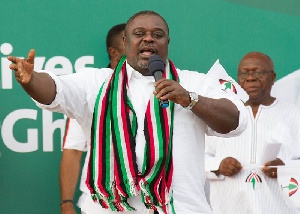 The opposition National Democratic Congress (NDC) has announced that they will "be embarking on a Solidarity March on Thursday, September 21, 2017 to commemorate the Founder's Day celebration of the birthday of Osagyefo Dr Kwame Nkrumah, the Founder and first President of the Republic of Ghana".
The march is expected to commence at 6am and will begin from Nima, through Kwame Nkrumah Circle, to UTC and end at the Community Center next to the Kwame Nkrumah Memorial Park in the capital, a statement signed and released by Deputy General Secretary of the party on Monday, September 18, noted.
The NDC further urged its party loyalists to endeavour "to show up to join the march in solidarity with all Ghanaians, as well as all socialist and progressive forces".